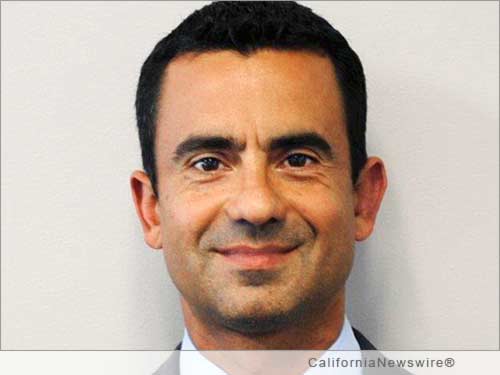 SAN DIEGO, Calif. /California Newswire/ — MCT Trading, Inc., a recognized industry leader in mortgage risk management providing pipeline hedging, best-execution loan sales and centralized lock desk services, has announced Ben Coll joined the company's capital markets team. He becomes employee number 65 as MCT continues to expand its client base and staff of secondary marketing professionals.
Mr. Coll has extensive product knowledge and experience with investor relationships and a strong background in operations management. He adds more than 20 years of mortgage banking experience to MCT's seasoned team of capital markets experts.
Curtis Richins, president of MCT, remarked: "MCT is staffing up to ensure we continue to provide unparalleled support for our clients. Ben's extensive mortgage banking background adds significant value to the MCT team and we are pleased to have him on board."
Mr. Coll has held positions at CMG Mortgage as senior vice president of operations and director of product development. At CMG, he had many responsibilities that included being involved in key functional areas of the business. He oversaw the retail, wholesale and correspondent channels and was responsible for full life cycle development and implementation of new products across production, operations, post-closing departments and secondary marketing. Mr. Coll was also involved in investor due diligence, identifying investors' business and portfolio needs, and developing products accordingly based upon risk and financial motivation.
Prior to CMG, Mr. Coll was the director of lending at KeyPoint Credit Union where he managed the residential real estate, HELOC, automobile, and unsecured lending departments. Further, he oversaw the configuration and successful implementation of KeyPoint's new LOS. Mr. Coll has also held senior positions at Commonwealth United Mortgage and San Diego National Bank where he was involved in multiple facets of the business.
About MCT Trading:
MCT Trading (MCT) is a risk management and advisory services company providing independent analysis, training, hedging strategy and loan sale execution support to clients engaged in the secondary mortgage market. Founded in San Diego, California in May 2001, the company has expanded to include field sales and support offices in Philadelphia, Dallas, San Francisco and Charlotte.
MCT is a recognized leader in the industry and currently supports more than 100 clients on the HALO (Hedging And Loan sales Optimization) Program. The company also develops and supports MCTlive!(TM), an award-winning real-time, trading and best-execution secondary marketing platform. MCT's LockCentral is the industry's largest outsourced centralized lock desk service.
For more information, please visit http://www.mct-trading.com/ or call (619) 543-5111.
* Photo Caption: Ben Coll.
Twitter: @mcttrading
For questions or comments regarding the above news announcement, contact the company/organization(s) mentioned in the text, and not this website.
Copyright © 2015 CaliforniaNewswire® and Neotrope®. California Newswire is a publication of the Neotrope News Network and a U.S. reg. TM of Neotrope.