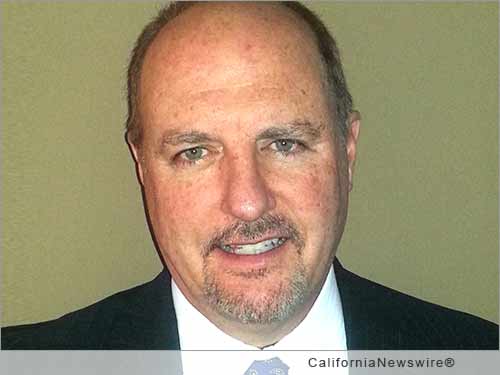 SAN DIEGO, Calif. /California Newswire/ — MCT Trading, Inc., a recognized industry leader in mortgage risk management providing pipeline hedging, best-execution loan sales and centralized lock desk services, announced that Joel Dulmage has joined the company in the capacity of regional sales director. Mr. Dulmage will be responsible for new business development and client service management in the Midwest territory.
Mr. Dulmage brings more than 20 years of mortgage banking experience to MCT working in senior sales positions at companies such as EverBank, Amerisave, ICBA, Countrywide and Fannie Mae. He has a proven track record of developing strong relationships, increasing revenue, and providing excellent client service.
"We are lucky to have recruited someone as experienced and talented as Joel who has a long-standing network in the Midwest," said Bill Wooten, managing director at MCT. "His deep industry knowledge and solution-oriented approach to sales and account management undoubtedly provides additional depth to our growing sales force."
"I'm excited to join the team at MCT and introduce their extensive breadth of risk management hedging advisory services to mortgage bankers of all types," commented Dulmage. "MCT has developed a unique, very successful business model that blends hands-on client support with leading secondary marketing technology. This, coupled with their sterling industry reputation arms me with the backing and tools to grow my territory."
About MCT Trading:
MCT Trading (MCT) is a risk management and advisory services company providing independent analysis, training, hedging strategy and loan sale execution support to clients engaged in the secondary mortgage market. Founded in San Diego, California in May 2001, the company has expanded to include field sales and support offices in Philadelphia, Dallas, San Francisco and Charlotte. MCT is recognized leader in the industry and currently supports more than 100 clients on the HALO (Hedging And Loan sales Optimization) Program.
The company also develops and supports MCTlive!(TM), an award-winning real-time, trading and best-execution secondary marketing platform. MCT's LockCentral(TM) is the industry's largest outsourced centralized lock desk service.
For more information, please visit http://www.mct-trading.com/ or call (619) 543-5111.
For questions or comments regarding the above news announcement, contact the company/organization(s) mentioned in the text, and not this website.
Copyright © 2015 CaliforniaNewswire® and Neotrope®. California Newswire is a publication of the Neotrope News Network and a U.S. reg. TM of Neotrope.