KIRKLAND, Wash. — Millions of Americans have a critical need for information on long term care insurance, but most hesitate to contact the very person, a long term care specialist, who can help them. "People aren't sure they can trust someone they've never met," says Denise Gott, Chairman of the Board of LTC Financial Partners LLC, one of the nation's most experienced long term care insurance agencies.
Today Gott's organization announced a solution: videos, posted on the Internet, that let people size up an agent in advance. "When the public can see one of our experts, up close and personal, they can develop a comfort level by gauging the agent's knowledge, sincerity, and helpfulness."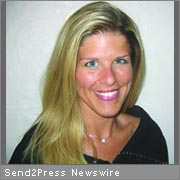 In addition to smoothing the way to human contact, the videos will save time for the public and agents alike. "People are really busy today, and we find that many would rather get answers on the phone than make in-person appointments," says Gott.
"The videos will inspire confidence to interact remotely, if desired."
The video program is being launched with videos of 22 of the organization's 500 agents, including Gott. "In time, we expect that all of our agents will have video introductions," Gott says.
The videos are available on YouTube as well as the agents' websites.
Links to the videos are found at
http://www.ltcfp.us/ltcfp/video-introductions.html