LOS ANGELES, Calif. /California Newswire/ — A coalition of Los Angeles community groups this week called on the area's state legislators to support a package of bills designed to protect the region's water and air from federal attempts to weaken environmental safeguards. The package is authored by area legislators Senate President pro Tem Kevin De León (D-Los Angeles), Senator Henry Stern (D-Canoga Park), Assemblymember Miguel Santiago (D-Los Angeles), Assemblymember Laura Friedman (D-Glendale), and Assemblymember Matt Dababneh (D-Woodland Hills).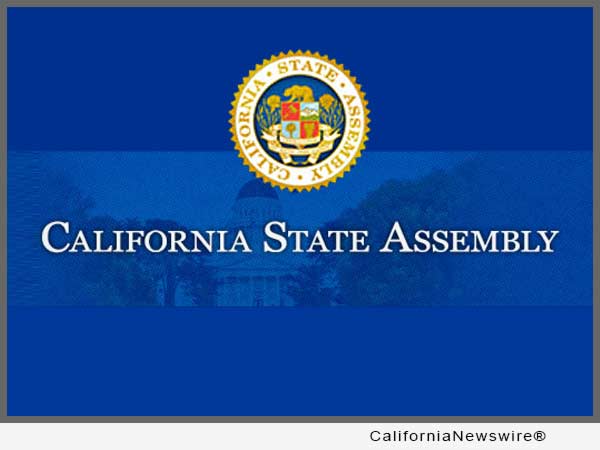 Los Angeles Waterkeeper, joined by East Yard Communities for Environmental Justice and the Coalition for Clean Air, called on Assemblymembers Bocanegra (D-San Fernando Valley), Burke (D-Inglewood), Gipson (D-Carson) O'Donnell (D-Long Beach), Ridley-Thomas (D-Culver City), Rubio (D-Baldwin Park), and Irwin (D-Thousand Oaks) to support the "Preserve California" package pending in the state legislature.
"From methane leaks at oil wells to cancer-causing chemicals, the Trump Administration is repeatedly bowing to industry pressure and putting special interests above Los Angeles communities," said Bruce Reznik, Executive Director of Los Angeles Waterkeeper. "The Preserve California Package was written to defend the people and waters of places like Watts, Compton and the San Gabriel Valley against the rollback of bedrock clean air, water, climate and worker protections."
There are three bills in the package, said Reznik:
· Senate Bill 49, the California Environmental Defense Act, makes current federal clean air, climate, clean water, worker safety, and endangered species standards enforceable under state law, even if the federal government rolls back or weakens those standards. It also directs state environmental, public health, and worker safety agencies to take actions to enforce standards in effect.
· Senate Bill 50, The Public Lands Protection Act, establishes a new policy to discourage conveyances of federal lands to private developers for resource extraction and directs the State Lands Commission to establish a right of first refusal by the state of any federal lands proposed for sale to other parties.
· Senate Bill 51, the Whistleblower and Public Data Protection Act, would ensure that scientists and other professionals do not lose state licensure for revealing violations of environmental laws or dangers to public health and safety. It also would direct state agencies to protect any information or data under state law, even if parties in Washington D.C. order their censorship or destruction.
"Now that the House has passed the 'Smoggy Skies Act' to roll back Clean Air Act protections, we see clearly the need for California to enact SB 49 as a shield for the essential standards that safeguard our lungs and health from damaging smog and particle pollution," said Bill Magavern, Policy Director of the Coalition for Clean Air.
"We urge Los Angeles Leaders to protect our communities against environmental racism by supporting SB 49 and the Preserve CA package," notes Mark! Lopez, Executive Director of the East Yard Communities for Environmental Justice. "Our people are disproportionately impacted by industrial pollution and we can't gamble clean water and clean air safeguards on this Administration."
ABOUT LOS ANGELES WATERKEEPER
Founded in 1993, Los Angeles Waterkeeper's mission is to protect and restore Santa Monica Bay, San Pedro Bay and adjacent waters through enforcement, fieldwork and community action. www.lawaterkeeper.org
ABOUT COALITION FOR CLEAN AIR
Coalition for Clean Air protects public health, improves air quality, and prevents climate change. www.ccair.org