MILLBRAE, Calif. /California Newswire/ — Short-term residential rentals have been a hot topic for Millbrae residents since a house party last month went out of control, putting the surrounding neighborhood on guard. Because of this, the Millbrae City Council directed staff to draft an ordinance that could give both law and code enforcement officials more power to stop unruly short-term renters, and give the City tools and additional power to better regulate the industry locally.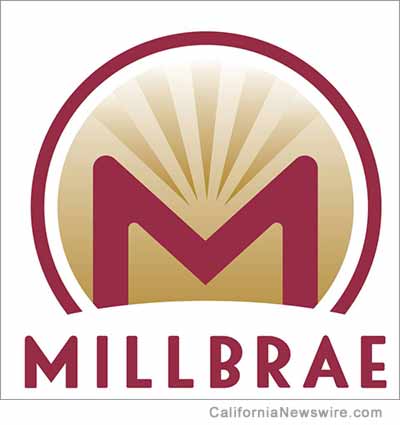 On Tuesday, May 22nd, the first draft of an ordinance intended to provide for better regulation and enforcement was presented to the City Council. The primary components of that ordinance are focused on creating a permitting and licensing process to set legal standards for how the business is operated, and understand where the rentals are and how they are being managed.
"Sadly, for the situation that got out of control, the Sheriff's Office didn't have permission to enter the home and there was not enough probable cause to enter," said Mayor Gina Papan. "We want to be serious about this, but it means nothing unless we can take action on all companies and all short-term rental operators to ensure our public's safety."
Currently, short-term residential rentals are illegal to operate in the City's R-1 and R-2 residential zones. However, short-term residential rentals are being operated within these zones and other areas of the City causing health and safety concerns.
The draft ordinance presented to the City Council provides the City the ability to better regulate the short-term residential rental industry in Millbrae through a series of application, licensing and permitting steps, combined with enforcement policies. In the draft ordinance, short-term residential rental operators would be required to:
· Acquire a short-term residential rental operating permit,
· Acquire a business license,
· Designate their operation as hosted or non-hosted,
· Limit the number of rental nights to 100 per year for non-hosted rentals,
· Allow no more than two people per room (plus two additional people per dwelling) at night,
· Be subject to transient occupancy taxes.
Through the draft, law enforcement officers would be given more authority by requiring home owners or their designated agents to allow officers to access the unit where the officer reasonably suspects illegal activity, including violations of the operating restrictions.
The draft ordinance sets a strong policy that short-term residential rental permits may not be issued or could be revoked where the use is detrimental to the public's health, safety, welfare, for repeated violations of operational rules, or for failure to pay transient occupancy taxes.
"There are certain things that would deny a person from being granted a short-term rental permit," said Interim City Manager Tom Williams. "The ordinance will enable us to revoke permits if there are significant detriments to the community such as building code violations, failed fire inspections, anything out of code, and unavailability of parking. We are creating an ordinance that allows for criminal enforcement, nuisance enforcement, and gives us the power to protect neighbors where problems arise."
Following the City Council's direction, staff plans to present a revised draft ordinance to the Planning Commission during its June 18th meeting. To comply with established City process, new ordinances of this kind must be approved by the Millbrae Planning Commission before being voted into law by the City Council.
To read the draft short-term rental ordinance and see the presentation given to the City Council, please visit: https://www.ci.millbrae.ca.us/Home/Components/Calendar/Event/7158/48.