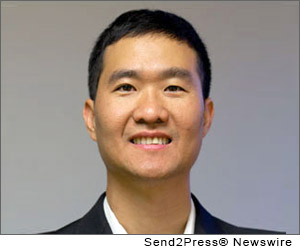 COSTA MESA, Calif. /California Newswire/ — LendingQB, a provider of end-to-end loan origination software, announced that its president, Binh Dang, has been named to The MReport magazine's "Top Five Industry Lending Leaders" list.
The magazine cites individuals who make the list as being housing finance game-changers whose influence is breaking new ground and promoting innovation in the industry. Those selected are revered executives who continue to strategically move the industry forward, provide expertise and thought leadership, evangelize various issues and solutions, lead by example and demonstrate an unwavering commitment to excellence in the mortgage industry.
"I am honored to be named a Top Five Industry Lending Leader by The MReport, recognizing me for the work I have done to advance and drive the adoption of mortgage technology initiatives," said Binh Dang, president of LendingQB. "Over the years I've worked diligently to continually innovate and introduce new mortgage technology solutions that solve real business issues. My business creed is that using the right philosophy and a well-defined mission, engineering forward-thinking technology solutions effectively solves complex problems, which otherwise may take others years to identify as being a necessity."
Dang is recognized for the extensive headway he has made in developing leading-edge technology solutions in the mortgage banking industry. He is known as an experienced technologist that has dedicated his career to engineering leading software solutions built with contemporary architectures that optimize lending operations. He has a proven track record of successfully building and growing software companies in the mortgage banking industry and holds more than 15 years of experience driving the development of highly flexible and scalable mortgage technology solutions.
Dang is currently the president and founder of LendingQB, a browser-based end-to-end LOS platform, which was officially launched in 2011 and has gained rapid adoption among lenders of all types. Prior to LendingQB, he founded PriceMyLoan, a widely used best-of-breed pricing engine and AUS. Before that, he was the director of information technology at TrueLink, a technology company that built the first web-based underwriting system. Dang is a member for the Mortgage Bankers Association of America, serves as an expert speaker on panels, and is a regular thought leader in the mortgage media. He received a B.S. in Computer Science from the University of California, Irvine.
About LendingQB:
LendingQB is a Costa Mesa, California-based company that specializes in loan origination technology solutions and services for the mortgage industry. The LendingQB LOS is a 100 percent Web-based, true end-to-end enterprise-class loan origination platform. The solution is designed to meet the needs of all types of mortgage lenders-large or small, wholesale or retail, correspondent or Internet-based-with specialized tools that are targeted, customizable and flexible.
LendingQB uses a consultative technology assessment approach before engaging with new clients, and places a strong emphasis on the utilization of data analytics to assist lenders in leveraging business intelligence, resulting in optimized organizational performance and lowered cost per loan. For more information about LendingQB, please call 888-285-3912 or visit http://www.lendingqb.com/ .
LendingQB, 3080 Bristol Street, Suite 550, Costa Mesa, CA 92626; 714-957-6335.
Copyright © 2012 CaliforniaNewswire® and Neotrope®. California Newswire is a publication of the Neotrope News Network and a U.S. reg. TM of Neotrope.