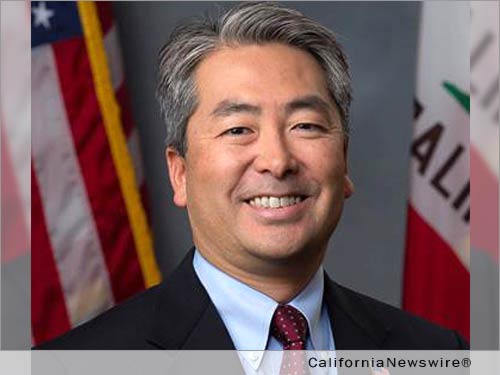 TORRANCE, Calif. /California Newswire/ — This past week, Calif. Assemblymember Muratsuchi (D – Torrance) convened aerospace industry stakeholders for an Aerospace Advisory Council (Council) meeting at Honeywell Aerospace to discuss bill ideas and the creation of the California Aerospace Commission (CAC), a commission to strengthen the industry and ensure that California remains a global destination for aerospace.
"For more than a century, California has been the capital of the aerospace industry and technology," said Assemblymember Al Muratsuchi (D –Torrance), Chair of the Select Committee on Aerospace. "But the industry faces many challenges, including federal budget reductions, tax and regulatory constraints, and an aging workforce. To reinvigorate California's aerospace industry, we need to ensure that we are doing all we can to support aerospace innovation, investment, and job creation. That is why it is critical that we create the California Aerospace Commission."
The CAC will serve as the single point of contact for all aerospace-related functions in the State of California. It will provide research and public policy recommendations to support the industry and prepare a comprehensive workforce development and training plan. The commission will also identify and create solutions to regulatory hurdles facing the industry, and educate the public and government officials about the contributions of the aerospace sector.
"The aerospace industry in California is alive and well," said Kurt Kuster, Director of Engineering for Honeywell Aerospace, a leading aerospace manufacturer based in Torrance. "However, the aerospace sector in other states and countries are growing rapidly. By establishing the California Aerospace Commission, our state will remain one step ahead and ensure we stay competitive."
The Council has worked diligently over the past two years advising the Assembly Select Committee on Aerospace on relevant issues affecting the industry. Its members, comprised of representatives from large and small aerospace companies, suppliers, labor, academia, research firms, and manufacturing associations, have worked with Assemblymember Muratsuchi on reviewing and supporting legislation, like AB 777, the Aerospace Tax Modernization Act.
Later this year, Assemblymember Muratsuchi intends to introduce legislation to establish the California Aerospace Commission.
Assemblymember Muratsuchi represents the 66th Assembly District, which includes the cities of Gardena, Hermosa Beach, Lomita, the Los Angeles communities of Harbor City and Harbor Gateway, Manhattan Beach, Palos Verdes Estates, Rancho Palos Verdes, Redondo Beach, Rolling Hills Estates, Torrance and the unincorporated communities of El Camino Village and West Carson.
Please visit the Assemblymember's website, http://asmdc.org/members/a66/ for more information.