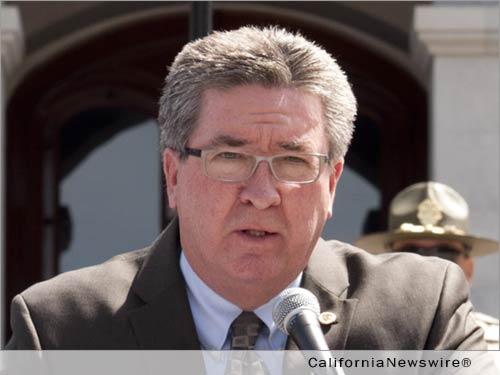 SACRAMENTO, Calif. /California Newswire/ — Calif. Assemblyman Ken Cooley's AB 2127 was passed off the floor of the State Assembly this morning. AB 2127 seeks to reduce brain injuries and concussions among California's middle and high school football players by limiting "full-contact" practice time and by ensuring student-athletes who have suffered a brain injury do not return to the playing field too soon.
"Over the past several years, there has been national visibility on the impact of hard hits in youth through professional football," Cooley said. "We have a multitude of evidence that this does not just affect professional athletes, but that younger kids who are still developing are just as susceptible. Medical research has shown hits don't have to produce a concussion to have long-lasting effects."
AB 2127 prohibits full-contact football practices in the off-season. 19 other states have taken this step. The bill also limits the amount of "full-contact" practice teams may hold during the pre-season and regular season to two (2) per week, and they shall not exceed 90 minutes in any single day. Coaches can structure practice sessions of any length to address skills development, conditioning, and drills against static pads or equipment; the 90 minute limit only applies to full-speed, full-contact, game-like sessions. Drills that result in contact that are intended to teach proper tackling technique, but do not involve collisions or activity typical of an actual football game are not considered "full-contact." Finally, AB 2127 institutes a supervised return-to-play protocol for athletes who have suffered a concussion or brain injury.
This bill, if signed into law, would make California one of several states to take preventative measures to limit concussions in middle school and high school football. Texas, long-known as a center of high school football, allows only 90 minutes of full-contact practice per week during the regular season.
The California Interscholastic Federation (CIF), which oversees high school athletics in California, supports AB 2127. CIF wrote in support that "there is scientific consensus that…reducing "full-contact" practice time in high school sports, especially football, is a very positive step in the right direction to decrease traumatic brain injuries. Other states have already implemented similar laws."
"This is a reasonable bill, and is also supported by a wide array of expert medical organizations, including the American Academy of Pediatrics, the American Academy of Neurology, and the California Psychological Association," said Assemblyman Cooley.
Assembly Bill 2127 will now head to the California State Senate.
Assemblyman Ken Cooley represents the 8th Assembly District which includes the communities of Arden-Arcade, Carmichael, Citrus Heights, Rancho Cordova, Rancho Murieta, Rosemont, Wilton and other portions of unincorporated Sacramento County. For more information, please visit http://asmdc.org/members/a08/