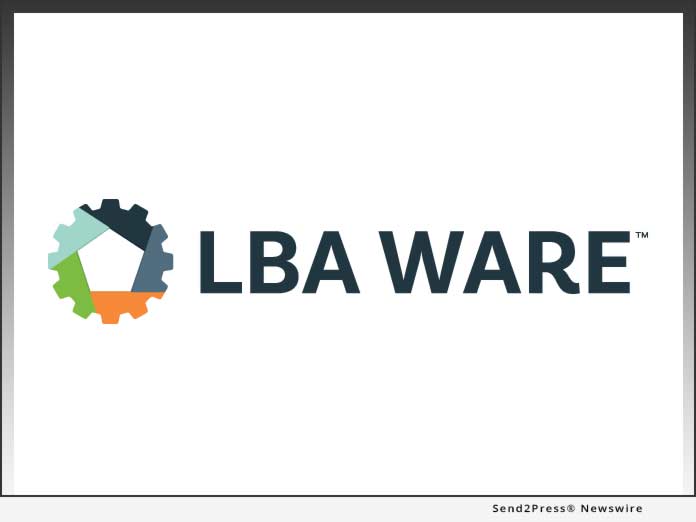 MACON, Ga., Oct 02, 2018 (SEND2PRESS NEWSWIRE) — LBA Ware(TM), the leading provider of automated compensation software and systems integration solutions for mortgage lenders announced its fiscal sponsorship of the Greater Macon Chamber of Commerce's Young Entrepreneurs Academy (YEA!), an innovative program that transforms local middle and high school students into real entrepreneurial successes.
YEA! is an after-school program that coaches students aged 11 to 18 through the process of launching a business or social movement over the course of the academic school year. During the program, students draft and formalize their business plans, make investor pitches to obtain funding, legally register their businesses and engage with successful entrepreneurs. The program culminates with the students launching self-owned and operated businesses, which they may continue to grow.
"LBA Ware is delighted to sponsor YEA! as it enters its third year," said Lori Brewer, founder and CEO of LBA Ware. "As the founder of a successful software company launched from my living room, I want to pay my success forward by cultivating a future generation of entrepreneurs and CEOs within the local community. YEA! is an exciting program that empowers youth by helping them envision a future of their own making while equipping them with knowledge and skills that will help them achieve their goals."
LBA Ware is a passionate contributor to organizations that support education, technology startups and entrepreneurship. As an active partner of the Georgia technology incubator, Advanced Technology Development Center (ATDC), LBA Ware recently joined efforts with SparkMacon to expand the ATDC's reach into Macon by co-hosting an event for local tech companies and entrepreneurs each month at LBA Ware's office.
For more information about the Greater Macon Chamber of Commerce sponsored YEA! initiative, visit https://www.maconchamber.com/young-entrepreneurs-academy.php.
About the Young Entrepreneurs Academy:
The Young Entrepreneurs Academy (YEA!) is a 501(c)(3) offering groundbreaking year-long classes that teach middle and high school students how to start and run their own businesses. Throughout the class, students develop business ideas, write business plans, conduct market research, pitch their plans to a panel of investors for startup funds, and launch and run their own, fully formed companies and social movements. The project-based program empowers students to take charge of their futures.
Founded in 2004 at the University of Rochester with support from the Kauffman Foundation, YEA! today serves thousands of students nationwide. In 2011, the United States Chamber of Commerce Foundation became a national sponsor and partner of the Academy to help celebrate the spirit of enterprise among today's youth and tomorrow's future leaders.
YEA! bridges the business and educational communities to fulfill its mission of teaching more students how to make a job, not just take a job. YEA! is made possible by The Kauffman Foundation, the U.S. Chamber of Commerce Foundation and the E. Philip Saunders Foundation. For more information, visit: https://yeausa.org/.
About LBA Ware:
Founded in 2008, LBA Ware's mission is to inspire opportunity by delivering solutions that are essential to the way mortgage companies operate. We are a trusted partner and play a key role in our clients' success by enabling them to motivate, incentivize and better leverage the human potential within their organization. Our applications automate traditionally manual business processes for which an existing software solution does not exist, empowering lenders to create an integrated software environment that maximizes their productivity and operational efficiency. For more information about LBA Ware and our software solutions, visit https://lbaware.com.
Twitter: @LBAWare @macon_chamber @YEA_Macon #entrepreneurship #afterschoolprograms
News Source: LBA Ware
Related link: https://lbaware.com/
This press release was issued on behalf of the news source, who is solely responsible for its accuracy, by Send2Press Newswire. To view the original story, visit: https://www.send2press.com/wire/lba-ware-sponsors-young-entrepreneurs-academy-to-cultivate-a-future-generation-of-entrepreneurs-in-middle-georgia/