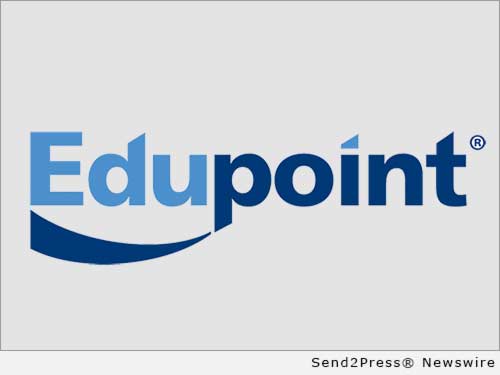 MESA, Ariz., Feb. 24, 2016 (SEND2PRESS NEWSWIRE) — Edupoint® Educational Systems, a leading student information and learning management solutions provider for the K-12 market, has been chosen by Lake Havasu Unified School District in Arizona to replace its existing PowerSchool Student Information System (SIS) solution with Synergy®. Selected under the Statewide Student Information System (SSIS) contract awarded to Edupoint by the Arizona Department of Education (ADE), Lake Havasu USD joins 135 other school districts in the state utilizing the Synergy Education Platform.
Supporting 5,400 students across 8 campuses, Lake Havasu USD sought a fully integrated solution to provide comprehensive student information and special education functionality across the district. Synergy SIS gives the district extensive student information management functionality and integration with other ADE systems, as well as powerful scheduling, gradebook, and family engagement capabilities. Synergy Special Education will enable the district to manage their special education process from start to finish while providing oversight to ensure federal and state regulations are being met. In addition, the district has the ability to license optional Synergy modules through the ADE at pre-negotiated rates, including Synergy Online Registration, LessonVUE® curriculum and instructional management, and Synergy Assessment.
"We are excited to welcome Lake Havasu USD into the Synergy family," said Bob Weathers, Founder & CEO of Edupoint. "The district was seeking an integrated solution that would seamlessly share data across different systems to simplify their processes and improve student outcomes, and felt Synergy would best fit their needs. It's a pleasure to welcome a district whose mission, which is to nurture their students to their fullest potential and engage the entire community in the academic process, so closely mirrors the values we have established at Edupoint. We look forward to continuing our partnership with the ADE and to continued growth throughout Arizona."
Lake Havasu USD will begin implementing the Synergy Student Information System over the summer with plans to go live in time for the 2016/2017 academic year.
About Edupoint Educational Systems:
For more than thirty years, the leadership of Edupoint Educational Systems has provided well designed, technologically advanced student data management systems that empower all K-12 stakeholders with the tools they need to improve student achievement. The Synergy® Education Platform is a suite of integrated solutions that includes Synergy® SIS, the most powerful K-12 student information system available today, Synergy® LMS, an all-in-one learning and assessment platform, and Synergy® Special Education, a comprehensive special education data management system. More than a data management tool, Synergy is a collaborative environment that facilitates improved communication between educators, administrators, parents and students resulting in better instructional decisions at all levels.
To learn why thousands of schools across the country use the Synergy Education Platform to manage more than 3.5 million students, visit http://www.Edupoint.com/.
*LOGO for media: Send2Press.com/mediaboom/16-0126-edupoint-300dpi.jpg
Published on CaliforniaNewswire.com Feb 2016
To view the original version on Send2Press Newswire, visit: https://www.send2press.com/newswire/lake-havasu-unified-school-district-chooses-synergy-sis-and-special-education-solutions-2016-0224-03.shtml.
NEWS SOURCE Edupoint Educational Systems :: This press release was issued on behalf of the news source (who is solely responsible for its accuracy) by and Copr. © 2016 Send2Press® Newswire, a service of Neotrope®.