LOS ANGELES, Calif. /California Newswire/ — The Los Angeles County Board of Supervisors unanimously voted last Tuesday to support Assembly Bill 530, Assemblyman Anthony Rendon's (D-Lakewood) proposal that spurs much-needed revitalization of the entire L.A. River.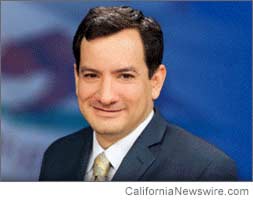 "The L.A. River is a natural resource that all communities in our region should have access to," Rendon said. "The support of the Board of Supervisors, along with community and elected leaders from throughout the county, highlights the wide consensus backing this collaborative effort."
AB 530 establishes a local working group tasked with updating the Los Angeles River Master Plan to develop a revitalization plan for the Lower River, just as the Upper River has. The Lower River plan would be consistent with and designed to enhance the county master plan for the entire river.
"I fully support the work Assemblyman Rendon is doing to create a working group for the Lower Los Angeles River," said Supervisor Hilda Solis. "Stakeholders from across the county will have the opportunity to participate and envision a revitalized River. When different levels of government work together, the community benefits."
AB 530 is currently pending approval in the Assembly Appropriations Committee.
Assemblyman Anthony Rendon is serving in his second term representing the 63rd Assembly District, which includes the cities and communities of Bell, Cudahy, Hawaiian Gardens, Lakewood, North Long Beach, Lynwood, Maywood, Paramount, and South Gate. Rendon is chairman of the Assembly Committee on Utilities and Commerce and serves on the following committees: Water, Parks and Wildlife; Natural Resources; Public Employees, Retirement and Social Security; and Appropriations.