WESTFORD, Mass. — Inventek Systems, the leading manufacturer of low cost, highly accurate OEM GPS modules, has developed a dual UART GPS with SiRF binary outputting position, velocity and time at 5 times per second without interpolation. Offering real time GPS updates, this compact 18 mm x 18 mm GPS module is ideal for high-velocity, high acceleration applications and is based on the SiRFstarIII(TM) architecture.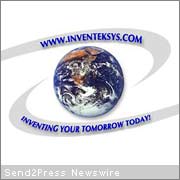 This module is targeted for OEM customers who need fast response on very dynamic conditions such as auto/motorcycle racing, aviation, rocketry and sports.
The ISM300F2-C5's world class performance suits it to navigating urban canyons, as well as wide open spaces. TTFF (time-to-first-fix) under open sky is just 35 seconds from a cold start, 1 second from a hot start. Reacquisition time is 1 second.
The ISM300F2-V5 facilitates ease of design and manufacturing. Its surface mount technology (SMT) allows for fully automatic assembly and reflow soldering. Being lead-free, it complies with the European Union's RoHS (Restrictions of Hazardous Substances) directive. Its EMI/EMC shield not only lets it meet FCC/CE standards, but also assures peak performance in noisy environments. The ISM300F2-C5 provides two UARTs (Universal Asynchronous Receiver/Transmitter) for quick-and-easy I/O. It supports both NMEA-0183 and SiRF binary.
Inventek ISM300F2-C5 family of GPS modules performs fast and deep search capabilities; it features high sensitivity, and low power. Our latest upgrades have increased our cold and warm start acquisition sensitivity to -145dBm (~25dB-Hz) and our hot start for long receiver of times has been improved by up to 50-percent. Hot start acquisition sensitivity has been improved to -155dBm (~15dB-Hz).
The ISM300F2-C5-V0005 sells for $29.95 in 100 piece quantity and can be ordered on-line at www.inventeksys.com
About Inventek Systems
At Inventek Systems we pride ourselves in being a USA-based, full service GPS company. While GPS modules and GPS antennas are our primary focus, we also provide complete GPS services from consulting to custom design and manufacturing.
Inventek is a SiRF (VAD/VAM) Value Added Manufacturer and is a certified developer and manufacturer of GPS modules and system level products using SiRF location solutions.
For more information, call: 978-392-2202; e-mail: sales@inventeksys.com, or visit: http://www.inventeksys.com .