SAN FERNANDO VALLEY, Calif. /California Newswire/ — On Wednesday, in Washington, D.C., U.S. Rep. Tony Cárdenas (D-San Fernando Valley, Calif.), a member of the House Committee on Energy and Commerce, successfully fought to protect American small businesses from potential cyber-attacks. Cárdenas' amendment to H.R. 1560, the Protecting Cyber Networks Act, will protect national security, starting from the ground up. The amendment will mandate that the Small Business Administration (SBA) offer assistance to small businesses and small financial institutions to monitor information and to encourage defensive measures.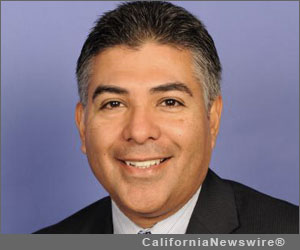 "Washington is a faraway place for our small business owners," Cárdenas said on the House floor. "The laws here can seem disconnected. The issues can be brushed off as someone else's problem. But, we know hackers will look for the most vulnerable in the supply chain to exploit their security. It is essential that today and moving forward on all of these cyber security debates, we make sure we have programs in place to work with and educate our small businesses."
Cárdenas spoke on the House floor during debate on H.R. 1560 to support the amendment and was joined by U.S. Reps. Devin Nunes (R-Calif.) and Adam Schiff (D-Los Angeles, Calif.), the Chairman and leading Democrat on the House Intelligence Committee.
Both Nunes and Schiff supported their California colleague's amendment, which was accepted into the legislation.
The Protecting Cyber Networks Act will permit voluntary sharing of a very limited category of electronic threat indicators by the private sector. Companies sharing these indicators will have to remove all personal identification before transferring the information to a federal agency, who will be able to help businesses avoid future electronic attacks.
The bill passed the House Wednesday afternoon by a final tally of 307-116.