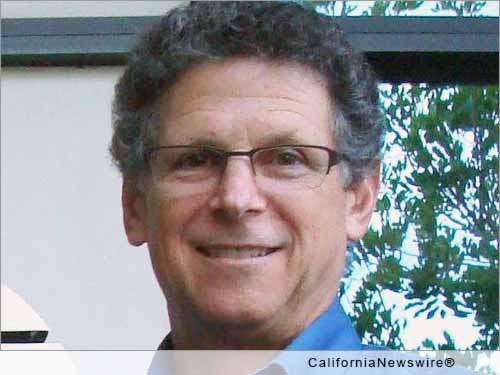 CITY OF INDUSTRY, Calif. /California Newswire/ — Gordon Brush Company, which boasts one of the world's largest selection of industrial brushes, has acquired a new building and will move its factory and offices from its current 51,000 square foot facility at 6247 Randolph Street in Commerce, CA, to a 182,000 square foot building in the City of Industry, CA, located at 3737 Capitol Avenue.
The pending move is part of Gordon Brush's master plan to become the nation's largest Made in America brush manufacturer and a global leader in the industry.
"We are expanding," beams Gordon Brush's President and CEO, Ken Rakusin. "We are looking to buy businesses and equipment, and hiring new family members."
Gordon Brush has fought hard to ensure its products are Made in America and to keep its business in California even when other states with more appealing tax laws and lower costs have tried to woo the company. "It hasn't been easy," notes Rakusin, "but I feel strongly about American made goods and about staying here."
Before the purchase of the new building, Gordon Brush tried in vain to expand. A 2013, Los Angeles Times, article, "Plant Owner Bristles At Red Tape Tying Up Expansion," chronicled the company's failed attempt. The new facility was funded by: the Governor's "California Competes" initiative, which offers tax incentives; and through a California Industrial Development Bond coordinated by California United Bank.
Gordon Brush attributes its success to its commitment to three principles. President Ken Rakusin explains, "Our foundation rests on customer service; Investing in state-of-the-art automated equipment; and in the best employees."
Robert Borders & Associates, architects and C.E.G. Construction are orchestrating a $2M renovation to the building.
"Our business had been stifled by lack of space," notes Rakusin. "We get along, but we are all squished in to a small space. The customer demand is there now to grow the company."
About Gordon Brush:
Gordon Brush Mfg. Co., Inc. is an ISO 9001:2008 certified and leading manufacturer of specialty, custom and standard brushes for industrial and consumer purposes. The company makes over 15,000 medical, industrial, janitorial, and electronic brushes in Commerce, California. Over 2,000 different brushes are available for same day shipment. Gordon Brush has been featured on the ION Network, Discovery Channel, Bloomberg News, The Real Talk Show, and in the Los Angeles Times. More information: http://www.gordonbrush.com/.
For questions or comments regarding the above news announcement, contact the company/organization(s) mentioned in the text, and not this website.
Copyright © 2015 CaliforniaNewswire® and Neotrope®. California Newswire is a publication of the Neotrope News Network and a U.S. reg. TM of Neotrope.