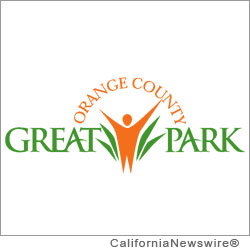 IRVINE, Calif. /California Newswire/ — Jump-start your summer fitness routine with free energizing workouts on select Saturday mornings at the Orange County Great Park. Come early for a brisk health walk, relax and improve your flexibility with yoga, strengthen your core muscles with Pilates or expect to burn up to 1,000 calories at a boot camp.
Great Park in Motion takes place on the North Lawn and is presented to visitors of all experience levels. Admission and parking are free. Classes will be held on June 2, June 9, June 16 and June 30.
The complete workout schedule for each selected Saturday includes:
Health Walking
8:00 a.m.
Led by certified walking coaches from A Snail's Pace Running Academy, this class will get participants walking at a moderate to brisk pace over mostly flat surfaces. This class will not only get your body moving, but will educate you on how to raise your overall health profile through an active lifestyle. Health walking is recommended for all ages.
Yoga
9:00 a.m.
Improve strength, flexibility, and stamina through guided poses, mental imagery, and breath work led by Triad Yoga & Pilates instructors. Yoga attendees will learn the fundamentals of each technique and how to relax and de-stress while strengthening and loosening muscles and joints. Please bring a mat. Yoga is recommended for ages 7 and older.
Pilates
10:00 a.m.
Strengthen core muscles while improving balance and coordination with instructors from Triad Yoga & Pilates. Participants will learn moves to lengthen, strengthen and tone their midsection while improving posture during the class. Please bring a mat. Pilates is recommended for ages 7 and older.
Boot Camp
11:00 a.m.
Expect to burn up to 1,000 calories with this fun, dynamic, full-body workout led by Scott Perry of Scott Perry Fitness. The class will include a complete warm-up, cardio and strength exercises, followed by full cool down and stretching. Boot Camp is recommended for ages 12 and older.
For more information, go to www.ocgp.org or call toll-free at (866) 829-3829
About the Great Park:
The Orange County Great Park, with its approximately 1,300-acre master plan, is the focal point of the redevelopment of the publicly-owned portion of the 4,700-acre former Marine Corps Air Station, El Toro. The Great Park features an iconic tethered helium balloon that rises 400 feet in the air, providing an aerial view of Park development. Other features include the Carousel, Farm + Food Lab, Kids Rock Playground, Walkable Timeline, Palm Court Arts Complex, North Lawn recreation area and historic Hangar 244. The South Lawn lighted soccer fields and Community Garden will be added in the next phase of construction.