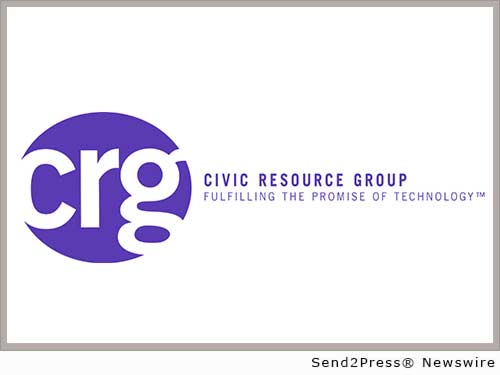 LOS ANGELES, Calif. /California Newswire/ — Civic Resource Group International (CRG) today announced the appointment of Geoffrey Lipman as Special Advisor, Global Travel & Tourism. CRG has also entered a strategic partnership with Greenearth.travel of which Mr. Lipman is Chairman.
Professor Lipman will work with CRG specifically to promote green growth and sustainability related to Travel & Tourism, which is a key component of CRG's international expansion plans in the government and related civic sectors in 2015. Lipman's stature and experience in the industry will reinforce the Company's commitment to promote Sustainable Tourism on a global level.
In addition to serving as Chairman of Greenearth Travel, Lipman is a member of the World Economic Forum's Global Agenda Council on New Models of Tourism. He is President of the International Coalition of Tourism Partners (ICTP), Chair of GreenGrowth2050.travel and founder of the Maurice Strong University Network for Sustainable Tourism. Lipman holds visiting Professorships at Universities in Australia, Belgium, Korea and UK. He is co-author of two books and numerous articles on Green Growth & Travelism.
Lipman joined the International Air Transport Association in the 1960s, ultimately leading its government relationships, before his appointment as the first President of the World Travel & Tourism Council from 1990 to 1999. Between 2006 and 2010, he served as Assistant Secretary General and spokesperson of the World Tourism Organization (UNWTO). He was a Member of EU Commissions on Aviation Liberalization and on Tourism Employment.
About Greenearth.Travel:
Greenearth.travel is an EU-based global research and commercial network to advance Green Growth & Travelism (Travel and Tourism) as a key engine of sustainable trade and development. It is currently building the "SUN" consortium to help deliver climate responsive Travel & Tourism.
About Civic Resource Group (CRG):
Civic Resource Group International is one of the world's leading providers of digital government solutions. Founded by Gregory Curtin, Ph.D. CRG pioneered Civic Connect(TM), its Mobile/Cloud/Data First platform and product line. Since 2000, CRG has been "Fulfilling the promise of technology(TM)" for clients in the broad public sector, helping them to harness digital advances to effectively connect with their audiences. CRG is a new breed of Company, innovating digital solutions that support Sustainable Communities, Efficient Public Services, Engaged Citizens and Better Quality of Life. Learn more: http://civicresource.com/ .
For questions or comments regarding the above news announcement, contact the company/organization(s) mentioned in the text, and not this website.
Copyright © 2015 CaliforniaNewswire® and Neotrope®. California Newswire is a publication of the Neotrope News Network and a U.S. reg. TM of Neotrope.