CAMPBELL, Calif. /California Newswire/ — GCA Equity Partners, LLC today announced that it has opened the GCA California Real Estate Fund, LLC – a new investment offering available to qualified California residents. The fund's 8 percent preferred annual return rate and real-estate secured investment portfolio can help meet the retirement planning needs of those residents born between 1946 and 1964, collectively known as the "baby boom" generation.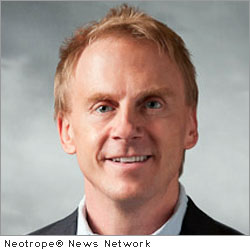 Estimates based on recent census data show that there are more than ten million baby boomers in California, and more than a thousand turn 65 every single day. This group, currently aged from 48 to 66, faces a number of unique financial challenges as they attempt to plan for their retirement years.
These challenges include:
* Vanishing pensions as most companies have shifted away from defined-benefit plans;
* Stock market volatility causing people to delay or change their retirement plans;
* Underfunded Social Security program leaving future of high-income earners in doubt;
* Lack of sufficient retirement savings with many boomers planning to work into old age;
* Escalating college tuitions and "boomerang kids" straining family budgets.
The net result has been what the Insured Retirement Institute (IRI) has termed the "Baby Boomer Retirement Crisis" in its "IRI Quick Facts" report published in February of 2012.
"The GCA California Real Estate Fund provides an alternative investment option designed to help baby boomers avoid the crisis and plan for a more secure retirement," said Tom Braegelmann, CEO of GCA Equity Partners. "It features excellent targeted returns, the security of real-estate backed investing, and a straightforward and transparent investment model."
This investment fund features a preferred return rate of 8 percent annually, with the potential for higher returns. Investors can place cash or money from self-directed IRAs into the fund and can choose to receive monthly income or reinvest returns for compounded growth.
Select investors may receive a copy of the detailed offering circular by completing the qualification
form at: http://www.gcaequitypartners.com/qualify-me/ .
GCA Equity Partners, LLC is an investment management company focused on asset-based real estate investment opportunities. The company has its main office in Campbell, Calif. – but invests in projects globally. For more information, visit http://www.gcaequitypartners.com .
Copyright © 2012 CaliforniaNewswire® and Neotrope®. California Newswire is a publication of the Neotrope News Network and a U.S. reg. TM of Neotrope.