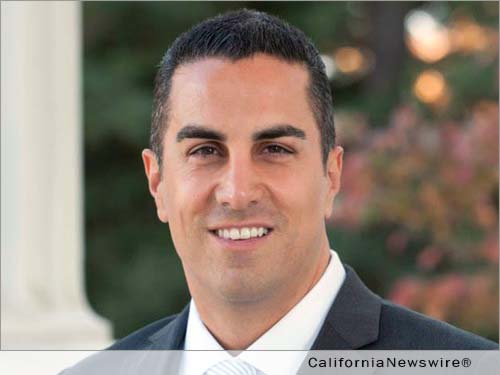 SACRAMENTO, Calif. /California Newswire/ — Some California crops are being irrigated with oil-field wastewater from hydraulic fracturing, (otherwise known as "fracking"), says Assemblyman Mike Gatto (D-Glendale). It is being done under the banner of "water conservation," but few consumers are aware of the potential health issues from consuming produce irrigated by contaminated water. Today, Gatto introduced legislation (ABX2-14) to require food produced with recycled fracking water to be labeled. The new legislation (which is not a "gut and amend) will be considered as part of the Legislature's Special Session on health.
ABX2-14 would require the simple label "Produced using recycled or treated oil-field wastewater," where applicable. Alternatively, retailers of produce that is not separately packaged would need to place a conspicuous label where the food is displayed for sale.
"No one expects their lettuce to contain heavy chemicals from fracking wastewater," said Gatto. "Studies show a high possibility that recycled oil-field wastewater may still contain dangerous chemicals, even after treatment."
Assemblyman Gatto's measure also provides a safe harbor for businesses who, in good-faith, sell or offer to sell, a mislabeled product, based on information received from a farmer, producer or distributor. The legislation aims to help consumers and decrease healthcare costs without burdening businesses.
"Consumers have a basic right to make informed decisions when it comes to the type of food that ends up on the family dinner table," explained Gatto. "Labeling food that has been irrigated with potentially harmful or carcinogenic chemicals, such as those in recycled fracking water, is the right thing to do."
Mike Gatto is the Chairman of the Consumer Protection and Privacy Committee, and the longest-serving current member of the State Assembly. He represents California's 43rd Assembly District, which includes Burbank, Glendale, La Cañada Flintridge, La Crescenta, Montrose, and the Los Angeles neighborhoods of Atwater Village, East Hollywood, Franklin Hills, Hollywood Hills, Los Feliz, and Silver Lake. www.asm.ca.gov/gatto