SACRAMENTO, Calif. /California Newswire/ — A key reform by Calif. Assemblyman Mike Gatto (D-Glendale) to increase financial-disclosure requirements and modernize the forms used by government officials to report their interests was approved by the Assembly on a vote of 72-0. The bill will now head to the Governor for his signature.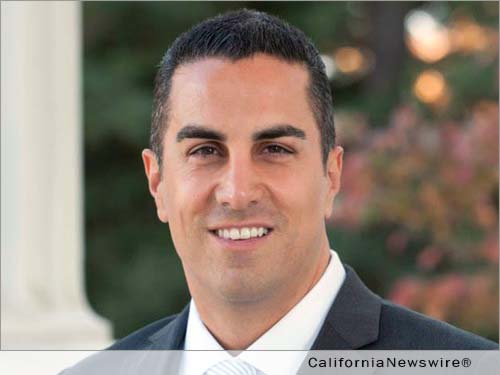 "Increased transparency is essential to protecting public resources, preventing corruption, and restoring public trust," said Gatto. "This legislation will modernize disclosure forms to reveal the business dealings of political insiders and give Californians greater access to information about their representatives."
Concerns over the Form 700 documents required by the Fair Political Practices Commission were brought to light by the Bay Area News Group in October of 2014, which noted that "California hasn't significantly updated its financial disclosure laws for elected officials in decades, and the forms that officials must fill out require only the vaguest information… Elected officials also need not disclose exactly what their businesses do or who their partners are."
And just last week, the FBI conducted raids in Palm Springs over accusations of conflict of interest that involved alleged deficiencies in Form 700.
Gatto's legislation would address these concerns by modernizing the Form 700 disclosure document in five ways:
(1) Clarify the reporting ranges for investments, property, and income to be more specific and more in line with modern property-value ranges, providing more accurate information of the financial interests of an elected official;
(2) Require elected officials to disclose who their business partners are;
(3) Require elected officials to disclose what exactly their businesses do;
(4) Require elected officials to report the specific instances when they recused themselves from a vote because of a conflict of interest; and
"These forms are not easy to use or read. AB 10 will increase transparency by making the financial disclosure of elected officials more clear and comprehensive," said Gatto.
Mike Gatto is the Chairman of the Consumer Protection and Privacy Committee, and the longest-serving current member of the State Assembly. He represents California's 43rd Assembly District, which includes Burbank, Glendale, La Cañada Flintridge, La Crescenta, Montrose, and the Los Angeles neighborhoods of Atwater Village, East Hollywood, Franklin Hills, Hollywood Hills, Los Feliz, and Silver Lake. www.asm.ca.gov/gatto