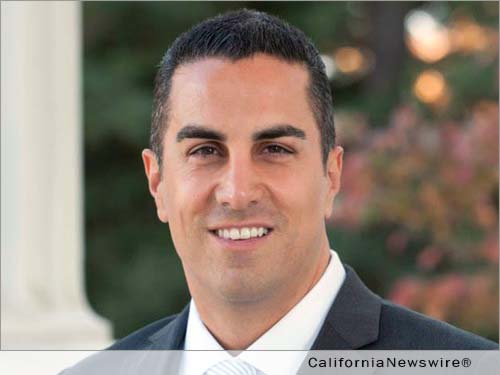 SACRAMENTO, Calif. /California Newswire/ — When Calif. Assemblyman Mike Gatto (D-Glendale), the principal co-author of last year's California water bond and numerous water-efficiency bills, heard from KABC's Elex Michaelson, and other news outlets, that cities in his district were fining his constituents for replacing water-intensive lawns with expensive and realistic looking synthetic grass, he decided to take action and amend his AB 1164 to address this issue. In some California cities, including the city of Glendale, residents are restricted from making changes to their landscaping that reduce water use, even though the same landscaping materials are being used at government-owned buildings, facilities, and schools.
"Californians are spending their own hard-earned money to invest in water-efficient technologies and protect our state's precious water resources," said Gatto. "Intruding on a homeowner's private property and fining them for trying to do the right thing for our state, our environment, and our local communities sends the wrong message."
With California in the fourth year of a disastrous drought, Gatto is taking action to protect homeowners who want to install water efficient landscaping, such as artificial lawns, and encouraging these type of lawn replacements as a means of saving water. His legislation, AB 1164, would prohibit local governments from banning this type of landscaping at private residences and create an incentive program for homeowners who voluntarily replace their grass lawns with drought-resistant landscaping.
"AB 1164 will empower Californians to go beyond shorter showers and efficient-flush toilets and do more to conserve water in their homes," explained Gatto. "With 60% of residential water going to lawns and other outdoor uses, it's time for government to stop being part of the problem and start creating, never mind preventing, solutions. I hope this legislation pushes cities across California to do the right thing and allow residents to do their part to save water."
AB 1164 is Gatto's latest in a years-long series of bills aimed at water conservation. Last year he authored AB 2282 which required the state to adopt building standards for recycled water in newly constructed commercial and residential buildings. Like AB 1164, Gatto wanted to make sure homeowners and small-businesses weren't simply given a mandate without support. That's why he also authored AB 2636, which created the CalConserve program, a revolving-loan program to finance water-efficiency projects for home owners and businesses, and help cities and counties reach their water-reduction goals. Cal Conserve was funded with $10 million from the Legislative Leadership and Governor's Drought Emergency Bill earlier this year. Other water-efficiency legislation by Gatto includes AB 2230 (2012), requiring all new carwashes to use 60% recycled water by 2014, and AB 849 (2011), which fostered the use of graywater technology.
AB 1164 amendments will appear in print as the bill moves to the Assembly Floor for consideration.
Mike Gatto is the Chairman of the Privacy and Consumer Protection Committee, and the longest-serving member of the State Assembly. He represents California's 43rd Assembly District, which includes Burbank, Glendale, La Cañada Flintridge, La Crescenta, Montrose, and the Los Angeles neighborhoods of Atwater Village, East Hollywood, Franklin Hills, Hollywood Hills, Los Feliz, and Silver Lake. www.asm.ca.gov/gatto