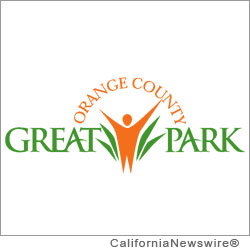 IRVINE, Calif. /California Newswire/ — Would-be urban farmers can learn to grow your own fresh produce, no matter what your skill level or how much space you have available, with help from the City of Irvine, the Orange County Great Park and UCCE Master Gardeners and Food Preservers. Gardening for Adults: Growing Edibles is a monthly, six-part series that will cover the basics of how to grow edibles in your garden, patio or balcony.
Classes will focus on what's easy to grow, how to choose what to plant and how to keep your crops alive and thriving! Admission and parking are free.
Visitors can attend any or all of the workshops held at the Great Park Farm + Food Lab on the first Thursday of every month from May through October, 5:30 – 6:30 p.m., rain or shine. This series was developed as part of a Health and Wellness partnership between the City of Irvine Senior Services and the Orange County Great Park to teach adults how to grow their own fresh, healthy food.
The Gardening for Adults Workshops include:
Edibles You Can Plant Now
May 3, 2012
5:30 p.m. – 6:30 p.m.
What do you like to eat? What's easy to grow? Learn how to choose what to plant and how to keep it alive and thriving!
Food Preserving
June 7, 2012
5:30 p.m. – 6:30 p.m.
Enjoy the fruits of your garden year round. UCCE Master Food Preservers will teach you the basics of food preserving.
Pest Management
July 5, 2012
5:30 p.m. – 6:30 p.m.
Learn Integrated Pest Management (IPM) techniques to control insect and rodent pests using "least toxic" methods.
Start Your Seeds
August 2, 2012
5:30 p.m. – 6:30 p.m.
Increase your garden variety and decrease your cost by learning the basics of seed starting at home.
Composting
September 6, 2012
5:30 p.m. – 6:30 p.m.
Use your kitchen and garden waste to supercharge your soil. Learn how to choose an effective compost bin and composting materials.
Gardening Q&A
October 4, 2012
5:30 p.m. – 6:30 p.m.
Don't let garden issues bring you down. Ask the experts! A panel of previous workshop speakers will be available to answer any gardening questions you may have. Note: "Gardening Q & A" will be held at the Rancho Senior Center, 3 Ethel Coplen Way, Irvine.
The Orange County Great Park is located at Sand Canyon and Marine Way, and can easily be reached by the 5 or 405 freeways. For more information, visit, please visit www.ocgp.org or call 949-724-6800.
About the City of Irvine:
Since its incorporation in 1971, Irvine has become a nationally recognized city, with a population of 219,156, spans 65 square miles and is recognized as one of America's safest and most successful master-planned urban communities. Top-rated educational institutions, an enterprising business atmosphere, sound environmental stewardship, and respect for diversity all contribute to Irvine's enviable quality of life. This family-friendly city features more than 16,000 acres of parks, sports fields and dedicated open space and is the home of the Orange County Great Park – the first great metropolitan park of the 21st century. For more information, please visit cityofirvine.org.
About the Great Park:
The Orange County Great Park, with its approximately 1,300-acre master plan, is the focal point of the redevelopment of the publicly-owned portion of the 4,700-acre former Marine Corps Air Station, El Toro. The Great Park features an iconic tethered helium balloon that rises 400 feet in the air, providing an aerial view of Park development. Other features include the Carousel, Farm + Food Lab, Kids Rock Playground, Walkable Timeline, Palm Court Arts Complex, North Lawn recreation area and historic Hangar 244. The South Lawn lighted soccer fields and Community Garden will be added in the next phase of construction. For more information go to www.ocgp.org.
UCCE Master Gardener Volunteer Program:
UCCE Master Gardeners play an instrumental role in educating the citizens of Orange County on the proper use of pesticides and fertilizers in home gardens and the important link proper use has to the quality of local channels, creeks, and beaches. Over 300 strong, UCCE Master Gardeners provide an effective conduit for the dissemination of science-based information to people of all ages. Annually, Master Gardeners provide over 12,000 hours of educational contacts per year on topics ranging from planning a school garden to safely controlling insects. Through various venues, volunteers donate over 4,000 hours per year to county residents.