LOS ANGELES, Calif. /California Newswire/ — Long time LACC basketball coach Michael Miller is hosting his own live TV show "Time Out with Coach Miller." Coach Michael "Mike" Miller who broke numerous national records as head basketball coach at Los Angeles City College (LACC) is tearing it up in the world of live television with his new show "Time Out with Coach Miller" seen live twice a month.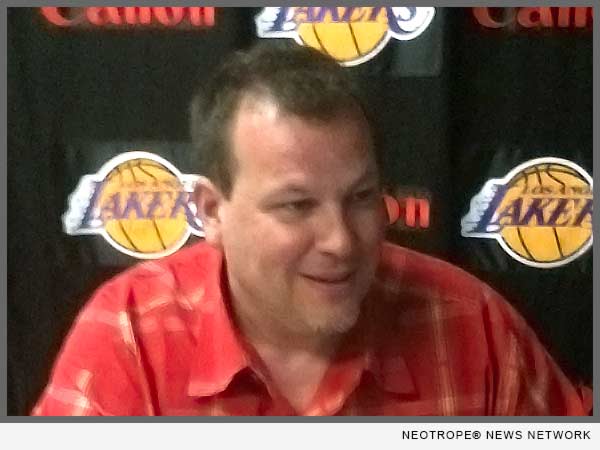 The show airs on the 1st and 3rd Friday of each month at 11 p.m. PST for one hour on http://www.dromebox.com/. The show is drawing great interest and has strong ratings after two months of being on the air.
"DromeBox.com – An Independent LIVE Web-TV Network" is produced by DromeBox Laboratories, which has produced over 2000 shows and is located in a state-of-the-art studio of over 6,000 square feet in Boyle Heights, Calif. DromeBox Labs is a unique experiment in multi-media software development. Through constant experimentation with media production, they create Information Technologies entirely new and never before seen.
Coach Mike Miller is really excited about his next show on January 20, 2017 when East Los Angeles College head basketball coach John Mosley is a live guest with his team and staff. East Los Angeles College has one of the premier basketball programs in the state of California.
Coach Miller stated: "Coach John Mosley has built a comprehensive program as head coach at East Los Angeles College. I am really proud of his success as he is a former player of mine. I look forward to our show on January 20, 2017 when we can highlight his accomplishments and meet his current team and staff."
Coach Michael Miller brings a real coach's perspective to his live TV show and is proud to have had some great in studio guests in the past like Dave Rice and Dedrique Taylor, successful Division One head coaches; and Tim Tucker of Maranatha high school and Mike Lynch of LaSalle high school were past guests as well as famed John Wooden Award Director Ernest Baskerville.
Coach Mike Miller led Los Angeles City College to a national record 14 straight conference championships in the South Coast Conference. Coach Miller also sent over 100 players to universities while coaching at LACC from 1992-2008, thought to be number one in the entire nation.
More information: https://timeoutwithcoachmiller.wordpress.com/
Follow on Twitter at:
@headcoach35 @TOWITHMILLER @CABBAssociation
News Source: Coach Michael Miller