ORLANDO, Fla. — PlumReward, LLC announces that they have been invited to compete in the New Product Gallery to be held at the Florida Restaurant and Lodging Show in Orlando from September 5 to September 7 at the Orange County Convention Center. There are several categories: one being for best new technology. That's the category where PlumReward fits in. PlumReward has developed a device and reporting system that enables service-oriented businesses such as restaurants, car washes, and video stores to send timely coupons and promotions as text messages to their customers on their cell phones. Businesses can then track customer visits and coupon redemptions at their stores via web reports.
While mobile couponing has become an increasingly popular marketing tool, PlumReward has designed a system that enhances marketing while fostering customer loyalty.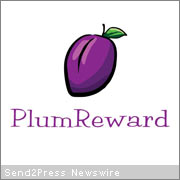 "We are not about traditional text messaging," Jonathan Goodyear, president of PlumReward, LLC explains. "What sets us apart from the competition is our focus on tracking the entire customer transaction lifecycle: first visit to coupon distribution; coupon redemption to future visits."
So, how does it work? A customer comes into the store and has the option of entering his cell phone number into a PlumReward device. He is then asked if he wishes to receive coupons and other promotions via text messaging. PlumReward then tracks and logs subsequent visits. Customers can also earn free items/discounts based on number of visits, even if they opt not to receive coupons on their cell phones.
Business benefits include: increased revenue; no more loyalty cards; real-time marketing; and customer tracking. Businesses can also communicate with customers at ideal times such as right before the lunch hour when they are most likely to make purchases.
And, while other mobile couponing companies require customers to install software to their phones, PlumReward does not. It also operates with any phone that can receive text messages. "We offer less start-up friction," Goodyear says.
Current clients include: Jersey Mike's Subs, Buffalo Wild Wings, Arby's, Hollywood Tans, Planet Smoothie, Quiznos Subs and Pizza Hut.
Best new product winners will be announced on September 6 at 3:00 p.m. in the New Product Gallery, booth 1269. PlumReward will be exhibiting at booth 1470.
To learn more, visit: http://www.PlumReward.com.