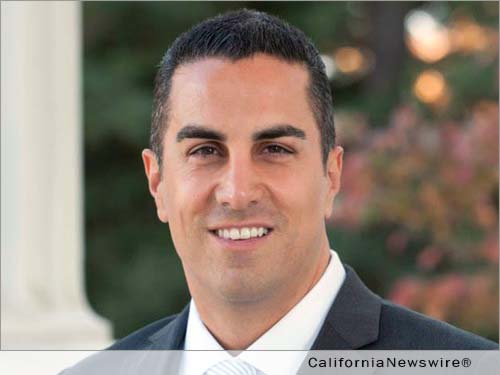 SACRAMENTO, Calif. /California Newswire/ — According to a press release today from Assemblyman Mike Gatto: The first hearing for the newly created Assembly Privacy and Consumer Protection Committee hasn't happened yet and already Committee Chairman Mike Gatto (D-Glendale) is making history with the committee. Earlier today, Gatto announced that the Committee's first hearing would be streamed live on the popular web forum Reddit with participants from around the state being invited to "ask the committee members anything."
"This committee belongs to the people of California," said Gatto. "Privacy issues, especially in the internet and technology era, are among the most important policy issues facing the public. People crave privacy, and we must protect Californians while maintaining the creative environment that gives them innovative consumer products and services every day. The public will have the first shot at telling members of our committee what's important to them."
To engage the public, Gatto is turning to entertainment, social networking, and news webforum Reddit, which has become famous in part because of their popular "Ask Me Anything" (AMA) segments that allow unfiltered access to public figures such as celebrities, elected officials, business leaders, and many others in a free online format. Previous AMA's have been held by public figures ranging from Bill Gates and Morgan Freeman to elected officials like President Barack Obama and Los Angeles Mayor Eric Garcetti. After participating in several online town halls and an AMA last year, Gatto was inspired by the power of online forums to engage people from across social, political, and generational spectrums, and empower the public to be heard.
To participate, Californians will logon to reddit.com using an email account. Anyone who logs on will be able to submit a question online, live, and other Reddit users will have the ability to vote questions up or down in the priority queue. Chairman Gatto will then ask the committee members to answer questions based on the interests and preferences expressed by the public.
"I believe in being as accessible as possible," said Gatto. "I look forward to hearing from the public on how they believe we can best protect individual liberties, consumers, and personal privacy while promoting technological advancement that can benefit society for generations to come."
The hearing is scheduled for February 24, 2014 from 1:30-3:30 p.m. A link to the specific subreddit for the committee's AMA will be posted on both the committee's website and on Gatto's website at www.asm.ca.gov/gatto.
Mike Gatto is the Chairman of the Privacy and Consumer Protection Committee, and the longest-serving current member of the State Assembly. He represents California's 43rd Assembly District, which includes Burbank, Glendale, La Cañada Flintridge, La Crescenta, Montrose, and the Los Angeles neighborhoods of Atwater Village, East Hollywood, Franklin Hills, Hollywood Hills, Los Feliz, and Silver Lake. www.asm.ca.gov/gatto