SAN FERNANDO VALLEY, Calif. /California Newswire/ — U.S. Rep. Tony Cárdenas (D-San Fernando Valley) will take up a fast for immigration reform Saturday morning (Dec. 7) at 11 a.m. The fast was begun by Eliseo Medina, International Secretary-Treasurer of the Service Employees International Union, who fasted with advocates for 22 days as part of "Fast 4 Families: A Call for Immigration Reform and Citizenship."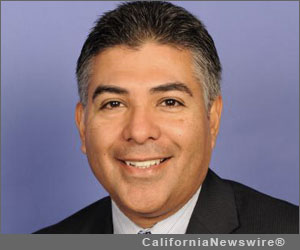 Medina passed his fast to Rep. Joe Kennedy (D-Mass.), who passed it to Rep. Juan Vargas (D-Calif.), who passed to Rep. Joe Garcia (D-Fla.). Garcia passed the fast to Rep. Mark Takano (D-Calif.), who will be followed by Cárdenas on Saturday morning.
"I have looked into the eyes of men and women who are working hard to build our nation and a new life," said Cárdenas. "I looked into the eyes of the men and women who have been fasting for days to give them that chance. Each time, I saw the eyes of my mother and father, who came to this country and raised 11 children, who became productive, proud citizens of the United States of America. Millions of human beings simply want a chance to live that life, and to contribute to our nation. I will take up this fast to remind Speaker John Boehner that he has the opportunity to grant them that chance, and to show the world that the United States still stands for freedom and opportunity."
Cárdenas visited the fasters in their tent on the National Mall on Wednesday afternoon, speaking to a group of fasters, and hearing their stories of personal sacrifice being made to bring attention to the critical need to pass Comprehensive Immigration Reform.
On Sunday morning, Cárdenas will pass his fast to Reps. Al Green (D-Texas) and Michelle Lujan-Grisham (D-NM)
For more information about Fast 4 Families, please click here: http://fast4families.org/ .