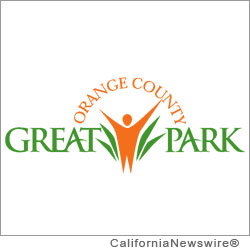 IRVINE, Calif. /California Newswire/ — The Orange County Great Park will host a special reception to showcase the thought-provoking exhibition memorializing Marine Corps Air Station El Toro's 50-year tradition of service and sacrifice titled, Farmers to Flyers: Marine Corps Air Station El Toro and Mid-Century Orange County.
The special reception will take place at the Great Park Gallery in the Palm Court Arts Complex on Saturday, September 22 from 7:00 to 9:00 p.m. Admission and parking are free.
This carefully curated site-specific exhibition of historical photographs, documents, and artifacts recounts MCAS El Toro's profound impact on Southern California. Based on 400 oral history interviews with El Toro veterans, it preserves the memories of those who served on the base. It also explores related topics, such as agriculture, dramatic urban growth, industrial expansion, freeway construction, parks and master planned cities.
"The Farmers to Flyers exhibition offers a wonderful first-person journey through time, highlighting the military history of Orange County and insight into how that history influenced later development," said Beth Krom, Chair of the Orange County Great Park. "Exhibitions like this are representative of the Great Park's commitment to the heritage of the land and complement our permanent historical features like Hangar 244 and the Walkable Historical Timeline. It's about honoring the past as we look to the future."
The exhibition is a project of the Orange County Great Park and the Center for Oral and Public History, California State University, Fullerton. Visitors to the September 22 reception will receive a free beautifully illustrated exhibition catalog that includes essays by professors and graduates of California State University, Fullerton. The Farmers to Flyers exhibition runs through March 31, 2013. –