WALNUT CREEK, Calif. /California Newswire/ — Weeks have passed since the death of the Queen of Soul herself, Aretha Franklin, and the world is still reeling – mainly from the loss of a such a beloved icon, but also from the fact that she seems to have died without a trust, says estate planning attorney Kirsten Howe of Absolute Trust Counsel. Without a will, and without any sort of estate plan in place, where will that $80 million go?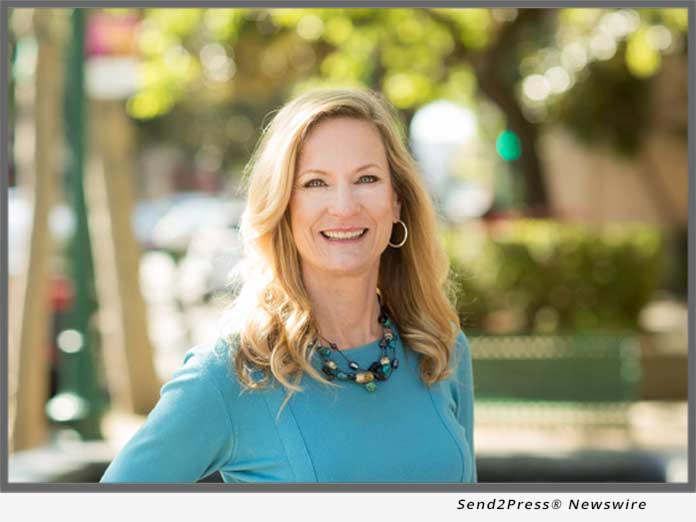 "From what we know, Aretha died intestate, meaning without a will or a trust as part of a written estate plan," says leading Walnut Creek estate planning attorney Kirsten Howe. "This means her estate will be administered according to the laws of intestacy in the state of Michigan, where she resided at the time of her death, and that what remains after probate will eventually be distributed among her four adult sons."
Franklin's estimated $80 million estate far exceeds the threshold for probate under Michigan law, which is only $15,000. This means that her family will have to go through a court-supervised probate process to pay her bills, debts, and taxes, and to secure transfer of what remains to her sons.
Kirsten adds, "It's not uncommon for people, even wealthy people who have lots of professionals advising them to prepare an estate plan, to end up dying intestate. In California, only 40 percent of residents have done some sort of estate planning. Why Aretha resisted creating an estate plan, we will never know, but there are lots of reasons why people fail to do estate planning. We all tend to procrastinate, especially when it comes to things that don't feel urgent or seem unpleasant. Thinking about your own death is never fun. Some people are superstitious; more than one client have admitted to me that they had an irrational fear that as soon as they did their estate plan, they would die, so they naturally put it off. Others are nervous or afraid to meet with lawyers, believe it or not."
Pancreatic cancer, the disease from which Aretha Franklin died, is almost always terminal, and patients usually die a relatively short time after diagnosis. The time to do estate planning is not when you receive a terminal diagnosis.
Howe goes on to say, "If Aretha had held her estate in a trust, her family could have avoided the very public probate process that is now going to take place. She could have protected the value of her estate from the hefty fees that the probate process will require and helped reduce the 40 percent estate tax – an estimated $27 million in this case – that will now have to be paid to the IRS. But more than that, she could have made sure her wishes were carried out and protected the relationships among her four sons. With an $80 million estate, she could have benefited many people and many organizations with enough money left over for each of her sons to be financially secure. And while she did spend the last of her time surrounded by loved ones, she also left one important lesson to us all: Get your affairs in order while you're healthy and you have time."
About Kirsten Howe:
For more than 20 years, individuals and families in Walnut Creek, California, and the surrounding areas have trusted Absolute Trust Counsel Managing Partner Kirsten Howe and her team to help them secure their legacies.
Uniquely qualified to create individualized estate plans, Kirsten and her team provide focused counsel on estate planning, trust administration, probate, Medi-Cal planning, special needs planning, and other estate-related issues.
Kirsten earned her law degree cum laude from the University of California, Hastings College of the Law, and a B.S. in biology from the University of Michigan. While in law school, she was a member of the Thurston Society and managing editor of The Hastings Law Journal.
A noted speaker on estate planning issues, Kirsten is a member of the Trust and Estates Section of the California State Bar, and the Estate Planning and Probate, Elder Law, and Women's section of the Contra Costa County Bar. She also serves on the Board of Directors of the Estate Planning Council Diablo Valley and is a member of the Robert G. McGrath Chapter of American Inns of Court.
About Absolute Trust Counsel:
While some law firms offer general services meeting every conceivable legal need, Absolute Trust Counsel takes a different approach. California estate law is our specialty. It's what we love, and what we do best.
Our focus is on serving our neighbors in Walnut Creek and the surrounding area. We work with seniors every day. We work with families needing estate planning every day. We work with families who have lost loved ones and are now facing probate. We work with families who have members with special needs. We work with families needing nursing home assistance. Our belief is that this specialization and dedication translates into better results for our clients.
Choosing the right attorney is always a decision that should be made thoughtfully, particularly when it comes to planning for your future. You need a legal team who will take the time to listen closely to you and gain a thorough understanding of your particular situation and your most pressing concerns, goals, and hopes for your legacy. We pride ourselves on practicing that sort of personalized law. We are a law practice that will be there for you and your family today, tomorrow, and for years to come – a law firm for life.
Learn more at https://absolutetrustcounsel.com.
News Source: Absolute Trust Counsel