ONTARIO, Calif. /California Newswire/ — EPIC Insurance Brokers and Consultants, a retail property, casualty insurance brokerage and employee benefits consultant, has hosted its fourth annual EPIC Invitational Golf Tournament on behalf of The Joyful Child Foundation and its mission to keep children safe.
"It takes a community to keep our children safe," said Erin Runnion, founder of The Joyful Child Foundation. "EPIC's continued support is helping to ensure that our children are educated and empowered to defend themselves against predators."
The Joyful Child Foundation is a 501(c)(3) nonprofit founded by Runnion in 2002 in loving memory of her five-year-old daughter Samantha Runnion.
The foundation's goal is to ensure that every child is exposed to personal safety education and opportunities to practice in order to cultivate each child's instinctual response to recognize, avoid, and if necessary, physically resist and escape inappropriate behaviors or violence.
The Joyful Child trains teachers, non-profit partners and law enforcement agencies to deliver its programs to children and parents.
"We are honored to help support The Joyful Child Foundation and its dedication to preventing crimes against children through programs that educate, empower and unite families and communities," said EPIC Principal David McNeil. "Giving back and community support are an integral part of EPIC's people-first culture, and we look forward to continuing the EPIC Invitational Golf Tournament to further share and support the important work being done by The Joyful Child."
More than 100 people attended this year's golf tournament and sponsors included BBSI (Premier); Identity Force, John Hahn & Pete Garvey (Silver); AFS/IBEX, Allied Public Risk, Anthem Blue Cross, CIGNA, CNA, Eye on Business, Great American Insurance Group, Liberty Mutual, MetLife, Moss Adams, NationwideAg, Philadelphia Insurance Companies, UHC, WTIS, and Zurich Insurance Group (Bronze).
Collectively, EPIC's tournaments have raised over $150,000 to advance and promote The Joyful Child's life-saving programs.
For more information on The Joyful Child Foundation, please visit their website here (http://www.thejoyfulchild.org/ ) and to view a video highlighting this year's event click here: https://www.epicbrokers.com/culture/the-joyful-child-foundation-golf-charity-classic-2018/.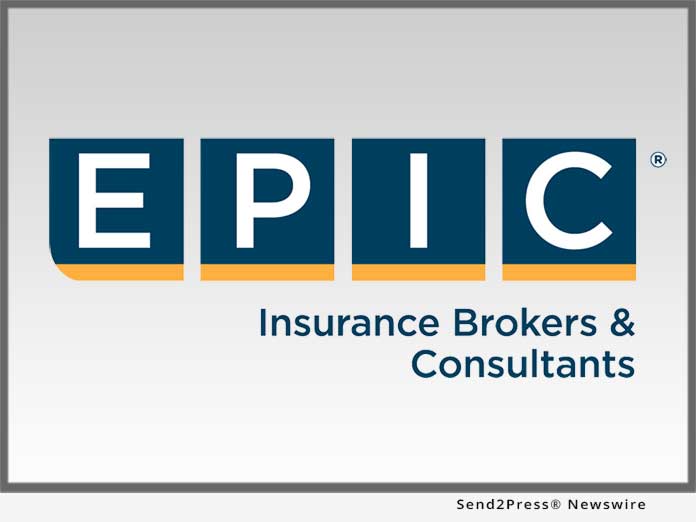 About EPIC:
EPIC is a unique and innovative retail property and casualty and employee benefits insurance brokerage and consulting firm. EPIC has created a values-based, client-focused culture that attracts and retains top talent, fosters employee satisfaction and loyalty and sustains a high level of customer service excellence.
EPIC team members have consistently recognized their company as a "Best Place to Work" in multiple regions and as a "Best Place to Work in the Insurance Industry" nationally.
EPIC now has more than 1,400 team members operating from 50 offices across the U.S., providing Property and Casualty, Employee Benefits, Specialty Programs and Private Client solutions to more than 20,000 clients.
With run rate revenues greater than $400 million, EPIC ranks among the top 20 retail insurance brokers in the U.S. Backed by Oak Hill Capital Partners, the company continues to expand organically and through strategic acquisitions across the country.
For additional information, please visit https://www.epicbrokers.com/.
News Source: EPIC Insurance Brokers and Consultants