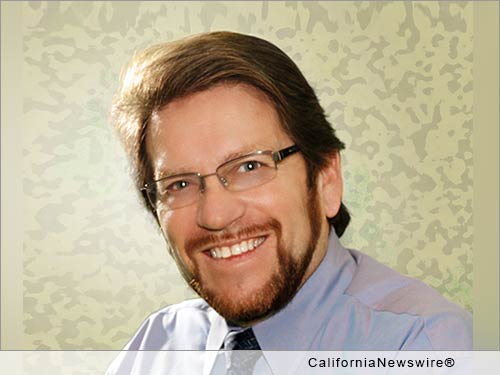 SAN FRANCISCO, Calif. /California Newswire/ — EPIC Insurance Brokers and Consultants, a retail property, casualty insurance brokerage and employee benefits consultant, today announced that David McNeil, a principal in the firm's Inland Empire division, has been appointed to the Advisory Board of the California Association of Mutual Water Companies Joint Powers Risk and Insurance Management Authority (CAMWC-JPRIMA).
The California Joint Powers Risk Management Authority is a member-directed excess liability risk retention pool that is dedicated to protecting its members from catastrophic losses and meeting the needs of its members by:
* Providing comprehensive, stable, and affordable excess liability coverage.
* Offering competitive and flexible coverage programs.
* Delivering quality risk management services.
* Preserving financial strength and solvency.
McNeil's selection reflects his more than 20 years of insurance and risk management experience, both generally and specifically related to the water sector, including Dams, Water Delivery Systems/Infrastructure and Waste Water.
McNeil has an extensive history of community and public service, including membership in the Orange County Sheriff's Department Technology Advisory Council (T.A.C.). In addition, McNeil has served as an instructor at the Safe House Kidnap Prevention and Force Protection Training Facility.
In the fall of 2015, McNeil was also accepted into the prestigious InfraGard Program. A partnership between the FBI and the private sector, InfraGard is an association of persons who represent businesses, academic institutions, state and local law enforcement agencies, and other participants dedicated to sharing information and intelligence to prevent hostile acts against the U.S. ( https://www.infragard.org/ ).
McNeil has co-chaired EPIC's support of The Joyful Child Foundation and the organization's efforts to bring their personal safety training to children across the Inland Empire.
Over the past two years the "EPIC Invitational Golf Tournament" brought together more than one-hundred community leaders and VIP's, raising more than $70,000 for The Joyful Child Foundation.
Said Dan Ryan, Managing Principal of EPIC's Inland Empire Division, "It has been my good fortune to know David McNeil as a business partner and friend for more than 20 years. His community involvement and public service is a shining example of what it means to give back and pay it forward. He's both a terrific professional and a very caring human being."
David McNeil can be reached at:
EPIC Insurance Brokers & Consultants
Office: 909-919-7508
david.mcneil[at]epicbrokers.com
About EPIC Insurance Brokers & Consultants:
EPIC is a unique and innovative retail property & casualty and employee benefits insurance brokerage and consulting firm. EPIC has created a values-based, client-focused culture that attracts and retains top talent, fosters employee satisfaction and loyalty and sustains a high level of customer service excellence. EPIC team members have consistently recognized their company as a "Best Place to Work" in multiple regions and as a "Best Place to Work in the Insurance Industry" nationally.
EPIC now has more than 850 team members operating from offices across the U.S., providing Property Casualty, Employee Benefits, Specialty Programs and Private Client solutions to more than 13,000 clients.
With more than $200 million in revenues, EPIC ranks among the top 20 retail insurance brokers in the United States. Backed by the Carlyle Group, the company continues to expand organically and through strategic acquisitions across the country. For additional information, please visit http://www.epicbrokers.com/.
About the California Association of Mutual Water Companies Joint Powers Risk and Insurance Management Authority (CAMWC-JPRIMA):
The CAMWC – Joint Powers Risk and Insurance Management Authority is dedicated to maintaining a commitment to excellence in the protection of its member entities from catastrophic liability and other financial losses.
The JPRMA programs provide coverage for excess liability, property, boiler and machinery, and auto physical damage. Under the Excess Liability Program, $40 million in coverage is provided. Members can select retained limits of either $500,000 or $1 million. Under the Property Program, participants are provided with $300 million in coverage.
Additional services are provided to the members through the Risk Management Program. These services include a wide variety of training programs, audits of facilities and programs, and extensive consultation services. The JPRMA Risk Management Program is designed to supplement and enhance existing member programs in order to increase their level of effectiveness.
About the Joyful Child Foundation:
The Joyful Child Foundation – In Memory of Samantha Runnion is a 501 (c)(3) not for profit organization founded in 2002 after the abduction, molestation and murder of five-year old Samantha Runnion. Learn more at: http://www.thejoyfulchild.org/.
In order to prevent child sexual abuse and abduction The Joyful Child Foundation will:
* Be the resource for concerned parents to engage in the movement to stop predatory crimes against children.
* Provide proactive education and empowerment tools to children and parents.
* Facilitate collaboration among individuals, non-profit organizations, schools, businesses, and government to create sustainable community initiatives to ensure that safety education for child protection continue in perpetuity.
For questions or comments regarding the above news announcement, contact the company/organization(s) mentioned in the text, and not this website.
Copyright © 2016 CaliforniaNewswire® and Neotrope®. California Newswire is a publication of the Neotrope News Network and a U.S. reg. TM of Neotrope.