EL MONTE, Calif. /California Newswire/ — After eight years with El Monte, City Manager Jesus Gomez is stepping down. Mr. Gomez's tenure includes serving as Assistant City Manager and Economic and Redevelopment Director. Mr. Gomez will be joining the City of Norwalk as the new City Manager.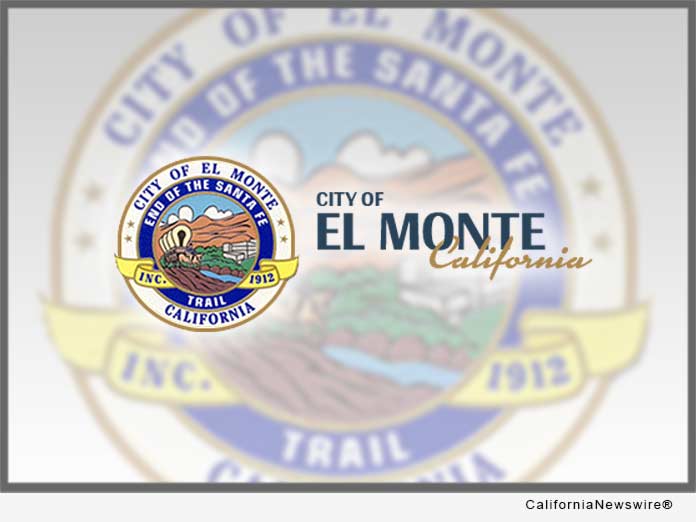 "During his entire tenure with our City, Jesus Gomez has conducted himself with the utmost professionalism and integrity," said El Monte Mayor Andre Quintero. "He helped us increase economic investment in the community at a time when we needed it most."
Mr. Gomez first joined the City as the Economic and Redevelopment Director in 2009. As Director, he was responsible for developing and implementing programs that stimulated business growth. In 2010, Mr. Gomez was appointed as Assistant City Manager.
In 2013, Mr. Gomez was appointed Interim City Manager and in 2015, the City Council appointed him as City Manager.
"It has been my privilege to serve the City Council, residents and businesses of the beautiful City of El Monte," said City Manager Jesus Gomez.
A true champion for public service, Mr. Gomez in collaboration with the City Council led a major strategic planning initiative to identify goals and objectives for the City. Major specific projects include:
– Festival Santa Fe Trail Plaza: The first shopping center in decades with national anchor tenants.
– Magellan Gateway Project: The first 500,000 square-foot business park, a $55 million investment.
– Holiday Inn: The first national brand new chain hotel comprised of 133 guest rooms and suites.
– El Monte Gateway Project: A 14-acre transit-oriented urban community in Downtown El Monte with 550 housing units and 25,000 square-feet of retail. This included "The Exchange at Gateway/Jamboree," the first 132-unit affordable family apartment community in decades.
– Norms Restaurant: The first partnership for family sit-down restaurant in decades.
– Gibson Mariposa Park: The first new park in the City in decades.
– Veterans Village/Mercy Housing: The first affordable housing for veterans in San Gabriel Valley.
– Baldwin Rose Family Veterans Housing Project: A 55-unit affordable veterans housing project.
Under his leadership, Mr. Gomez also led others measures to move El Monte forward including:
– Implementing new administrative policies and procedures to increase accountability.
– Improving financial stability through bond refunding and sound financial planning.
– Establishing an Economic Development Plan, which serves a roadmap to attract and retain new businesses.
– Facilitating the adoption of the Downtown Specific Plan, which outlines revitalization and investment strategies in the Valley Mall area.
– Increasing online accessibility and transparency through a redesigned website and online portals.
– Launching citywide street improvement efforts, such as street repaving and reconstruction projects.
– Building safe recreation areas by replacing light fixtures and improving school ball playing fields.
– Incorporating service area policing program to increase public trust.
– Strengthening leadership and staff through new hires.
– Improving services for community, such as the bulky item disposal program.
"I am honored to congratulate Jesus Gomez on his appointment. He will be sorely missed," added Quintero. "He leaves our city in a much better place and for that we will always be grateful."
The City of El Monte, located in Southern California, is committed to improving the quality of life for its citizens and strives to provide its community personalized service, uncompromising commitment, and individualized accountability. For information on the City of El Monte, please call 626-580-2001 or visit www.elmonteca.gov.