EL MONTE, Calif. /California Newswire/ — Families and children starting a new school year will have a brighter beginning thanks to the 2018 El Monte Back-to-School Resource Fair. Over 1,100 children received much needed school supplies on August 18 at the El Monte Valley Mall.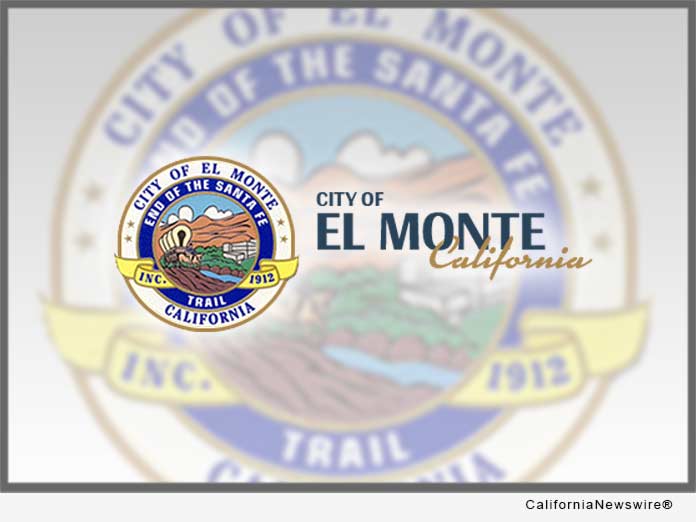 Families patiently waited to enter the resource fair as the line wrapped around Valley Boulevard. Ernestina De Real, a mother of five, said the wait was worthwhile.
"This event is very important because sometimes we can't buy the school supplies," said De Real. "It's a lot of help to my family."
K-12 students received their choice of blue, green, black or red backpacks. As they made their way down Valley Mall, children stuffed their backpacks with pencils, crayons, highlighters, notebooks, folders and more.
"It was a wonderful community event, with families lining up as early as 5 a.m.," said El Monte Councilmember Victoria Martinez. "The joy that new school supplies, haircuts, socks and shoes bring is heartwarming. We are so thankful to our sponsors, supporters, staff and Council for making this event possible."
Children also received other necessities including toothbrushes, toothpaste, shoes and bike helmets. Ten lucky winners also received a new cell phone from Cricket Wireless.
"This means everything," said Elizabeth Aldrete, a single mother who recently moved to El Monte. "It's a confirmation that there is hope for us. It gives us a sense to keep going. We definitely feel special." Her son, Jonathan Aldrete, also shared the same excitement. "It was like going to Disneyland!"
Through a partnership with the Professional Institute of Beauty, children also received free haircuts. For those who were not able to stay, the Professional Institute of Beauty gave away 1,000 haircut vouchers redeemable through the end of September.
Gloria Carrillo, whose four children received haircuts, said the service was a helpful hand. "Aside from sharing time as a family, this is a lot of economical help. We all have the necessity of getting a good haircut."
The Back-to-School Resource Fair also reserved supplies for children in the foster care system. Local dignitaries and the El Monte City Council wrote inspirational notes that were then placed in backpacks.
The City of El Monte, El Monte/South El Monte Chamber of Commerce and the Downtown El Monte Business Association hosted the resource fair in partnership with the Mountain View, El Monte City and El Monte Union High School Districts. This is the seventh year the City hosts the Back-to-School Resource Fair.
The City of El Monte, located in Southern California, is committed to improving the quality of life for its citizens and strives to provide its community personalized service, uncompromising commitment, and individualized accountability. For information on the City of El Monte, please call 626-580-2001 or visit www.elmonteca.gov.