SACRAMENTO, Calif. /California Newswire/ — Edupoint(R) Educational Systems, creator of the industry-leading Synergy(R) Education Platform for K-12 student information, learning management and assessment, has been selected by Elk Grove Unified School District to implement the company's Synergy Student Information System (SIS).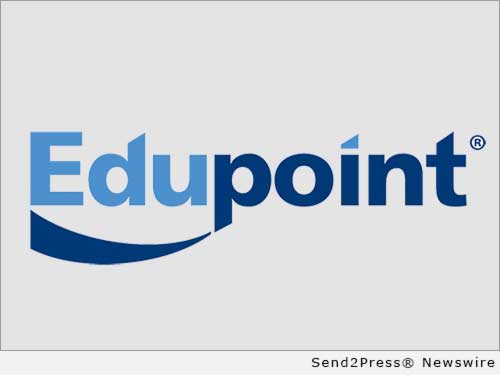 The district required a state-of-the-art SIS that could comply with increasingly demanding external mandates and meet the high expectations of the district's E4 Integrated Learning System initiative to ensure college- and career-ready graduates, simply expressed as "Every student learning in Every classroom, in Every subject, Every day." Elk Grove selected Synergy based on its ability to meet these requirements, as well as Edupoint's customer-centric focus on solutions, implementation, and support.
"Only Synergy met our needs for a modern SIS that would provide us with an integrated gradebook, parent and student portals, powerful scheduling capabilities, and an online registration system," said Steve Mate, Director of Technology Services Administration for Elk Grove Unified School District. "Synergy's .NET platform will prove to be a great technology fit and will enable us to customize and integrate with other solutions currently in use districtwide. We thoroughly vetted Edupoint and the Synergy solution by contacting numerous other districts using Synergy, and each one had positive feedback about both the product and the company. We were looking for a true partner, and feel that we will have just that with Edupoint."
Elk Grove Unified School District, located just south of Sacramento, California, supports over 62,000 students across 63 campuses. Recognized throughout the state as a leader in progressive education, the district invited a broad cross section of district personnel to review and evaluate a new SIS solution. They found that Synergy not only met district requirements for robust data and process management, but also promised to deliver greater value than a traditional SIS by incorporating fully integrated solutions for teachers, administrators, students and parents. The district will be implementing a rich combination of Synergy Education Platform components, including Synergy SIS, TeacherVUE(R) with Gradebook, the ParentVUE(R) and StudentVUE(R) portals, Master Scheduler Builder, Synergy Online Registration, and the Synergy Technology Development Toolkit. In addition, Elk Grove Unified has chosen a Private Cloud Hosting environment, managed by Edupoint, which will provide the district with ongoing backend access to the Synergy database and source code.
"Elk Grove Unified School District needed a solution that would modernize their student data management while allowing them to build upon their existing best practices, and Synergy was able to provide the best solution," said Rob Wilson, President and Chief Innovation Officer for Edupoint. "Elk Grove Unified's E4 mission – which is focused on providing learning opportunities that challenge all of its students to realize their greatest potential – can only be possible when the right data management, learning management and engagement technologies are being used. Our solutions enable stakeholders in the classroom, school, district, and community to harness both student and instructional data to inform teaching, increase collaboration and positively impact student success. Edupoint's mission is perfectly aligned with Elk Grove Unified's and we look forward to building a valuable partnership with the district as well as continued growth throughout California."
Elk Grove Unified School District will soon begin the data conversion process and plans to go live with Synergy in July 2017.
About Edupoint Educational Systems:
For more than thirty years, the leadership of Edupoint Educational Systems has provided well designed, technologically advanced student data management systems that empower all K-12 stakeholders with the tools they need to improve student achievement. The Synergy Education Platform is a suite of integrated solutions that includes Synergy SIS, the most powerful K-12 student information system available today, Synergy LMS, an all-in-one learning management and assessment platform, and Synergy Special Education, a comprehensive special education data management system. More than a data management tool, Synergy is a collaborative environment that facilitates improved communication between educators, administrators, parents and students resulting in better instructional decisions at all levels.
To learn why thousands of schools across the country use the Synergy Education Platform to manage more than 3.5 million students, visit http://www.Edupoint.com/.
About the Elk Grove Unified School District:
The Elk Grove Unified School District (EGUSD) is the fifth-largest school district in California located in southern Sacramento County. EGUSD covers 320 square miles and includes 65 schools: 40 elementary schools, nine middle schools, nine high schools, five alternative education schools, an adult school, one charter school and a virtual academy.
Offering a multitude of educational programs, including over 40 career-themed academies and pathways within 14 industry sectors, we prepare our students for college and career by supporting them with the means to be creative problem solvers; self-aware, self-reliant, and self-disciplined; technically literate; effective communicators and collaborators; and engaged in the community as individuals with integrity. We integrate rigorous academics with career-based learning and real world workplace experiences and strive for having every student learning in every classroom, every subject, every day.
For more information about the Elk Grove Unified School District, please visit http://www.egusd.net/ and follow us @ElkGroveUnified on Facebook and Twitter.