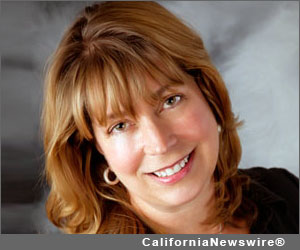 SAN FRANCISCO, Calif. /California Newswire/ — Edgewood Partners Insurance Center (EPIC), a retail property, casualty and employee benefits insurance brokerage, announced today that brokers Kathleen Felderman and Jonathan Griffiths have joined the firm. Felderman, who has received national recognition as a Real Estate industry Power Broker in 2008, 2010, and 2011 joins EPIC as national real estate practice leader and managing principal.
Prior to joining EPIC, Felderman spent six years as managing director and national real estate practice leader at Aon Risk Services. She also spent six years at Lockton Companies of Colorado and had similar responsibilities as their director of real estate. Felderman began her insurance career with Liberty Mutual Insurance in New York City. She held several positions including Claims, Underwriting, National Account Service and Sales for Fortune 200 companies. Additionally, she was a Real Estate & Construction Practice Leader for the western United States.
Felderman will report to EPIC chief strategy officer Derek Thomas. She will be based in Denver, Colorado; the first step in launching EPIC's national expansion strategy."
"Kathleen's expertise in strategic planning, market trend analysis, competitive program design, benchmarking and client advocacy will be a tremendous value to our growing national real estate practice," said EPIC co-founder and president, John Hahn. "Kathleen is also a top producer, with an excellent national reputation. We are very excited to have another professional of her caliber leading EPIC's national growth in the real estate sector."
Felderman attended Indiana University in Bloomington, IN where she earned a Bachelor of Sciences Degree in Forensics. Professionally, she holds the Certified Risk Manager (CRM), Certified Insurance Counselor (CIC) and Construction Risk Insurance Specialist (CRIS) designations.
Jonathan Griffiths joins EPIC as national real estate practice managing principal. He brings 23 years of large property insurance broking experience. Griffiths will be based in EPIC's San Francisco office and report to national real estate practice leader and managing principal, Kathleen Felderman.
Griffiths also joins EPIC from Aon Risk Services, where he was most recently Managing Director of Operations, United States Property Practice West Region, based in San Francisco.
Prior to San Francisco, Griffiths spent four years with Aon in New York, where he was senior vice president and team leader. During this time, he was lead broker for many industry leading and Fortune 500 companies.
In addition, Griffiths has worked extensively in both the Bermuda and London markets.
Griffiths attended the Emanuel School in London, England and holds an Associate in Reinsurance designation from the Insurance Institute of America.
"Having seasoned, successful professionals like Kathleen and Jonathan among the leaders of our national real estate practice will be key in achieving our objectives across the next five years," said Derek Thomas, EPIC's chief strategy officer. "Both have a reputation for service excellence and creative, aggressive client advocacy. We are delighted to have them join the EPIC team."
Kathleen Felderman can be reached at:
EPIC
855.809.3742 Office
303.809.8995 Cell
kfelderman@edgewoodins.com
LinkedIn: http://www.linkedin.com/pub/kathleen-felderman/5/590/90b .
Jonathan Griffiths can be reached at:
EPIC
415.356.4845 Direct
646.512.2012 Cell
jgriffiths@edgewoodins.com
LinkedIn: http://www.linkedin.com/pub/jonathan-griffiths/25/a00/8a8 .
FACEBOOK: https://www.facebook.com/EPICInsuranceBrokersAndConsultants .
About EPIC:
EPIC is a unique and innovative retail property & casualty and employee benefits insurance brokerage and consulting firm. EPIC has created a values-based, client-focused culture that attracts and retains top talent, fosters employee satisfaction and loyalty and sustains a high level of customer service excellence. EPIC team members have consistently recognized their company as a "Best Place to Work" in multiple regions across California and as a "Best Place to Work in the Insurance Industry" nationally.
The 7th largest broker based in the U.S. West, EPIC has more than 300 team members operating from nine offices across California (Los Angeles, Irvine, Ontario, Fresno, Folsom, San Francisco, San Mateo, Petaluma and San Ramon) and in Denver, Colorado.
With more than $80 million in revenues, EPIC ranks among the top 40 retail insurance brokers in the United States. The company's strategic plan calls for more than doubling revenue over the next five years ($250 million by 2018) and further expansion across the country. For additional information, please visit http://www.edgewoodins.com/ .
Copyright © 2013 CaliforniaNewswire® and Neotrope®. California Newswire is a publication of the Neotrope News Network and a U.S. reg. TM of Neotrope.