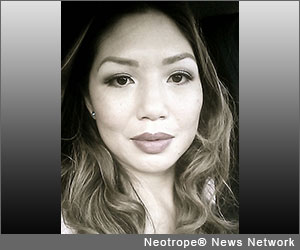 IRVINE, Calif. /California Newswire/ — Edgewood Partners Insurance Center (EPIC), a retail property, casualty and employee benefits insurance brokerage, announced today the addition of Hali Nielson as senior vice president private client services in its Irvine office. Nielson brings 19 years of experience in insurance and risk management for individuals with a high asset base and significant property and liability exposures.
In her new role at EPIC, Nielson will design, implement, and manage personal insurance portfolios for high net worth individuals and serve as a personal insurance resource to other team members and clients in the Irvine office. Nielson will also be responsible for client relationship management and for growing EPIC's book of private client business in Southern California.
"Hali is an outstanding addition to our growing team here in Irvine," said managing principal of EPIC's Irvine office, Tony D'Asaro. "We are very pleased to have another professional of her caliber elect to join our EPIC Irvine office, voted one of the 'Best Places to Work in Orange County' again in 2012."
Prior to EPIC, Nielson was personal lines manager for Hamilton Brewart Insurance where she also specialized in individual risk management and insurance programs for high net worth private clients. Earlier in her career Nielson managed a State Farm office in Huntington Beach and spent five years as a personal lines and private client services producer with UnionBanc Insurance Services, Inc.
Nielson is a licensed life and health insurance agent and is in the process of obtaining her Certified Insurance Counselor (CIC) designation.
"EPIC is an outstanding organization and an impressive group of professionals," stated Nielson. "This company delivers an exceptional level of client care while fostering a healthy 'people first' culture for their employees. In our industry, EPIC is unique in many ways and I am truly excited to be a part of their growing, successful team."
Hali Nielson can be contacted at:
EPIC
19000 MacArthur Blvd
Irvine, CA 92612
949.263.0606 Office
949.233.1088 Mobile
hnielson@edgewoodins.com.
About EPIC:
EPIC is a new and innovative California-based retail property and casualty and employee benefits insurance brokerage firm. The company provides a unique equity ownership opportunity and has created a values-based culture that attracts and retains top talent, fosters employee satisfaction and loyalty and sustains a high level of customer service excellence.
The fastest growing brokerage in the state, EPIC now has nearly 300 team members operating from eight offices across California (Los Angeles, Irvine, Fresno, Folsom, San Francisco, San Mateo, Petaluma and San Ramon).
With nearly $60 million in revenues, EPIC ranks among the top 50 retail insurance brokers in the United States and is the 5th largest privately-held broker in California. For more information, please visit http://www.edgewoodins.com/ .
Copyright © 2012 CaliforniaNewswire® and Neotrope®. California Newswire is a publication of the Neotrope News Network and a U.S. reg. TM of Neotrope.