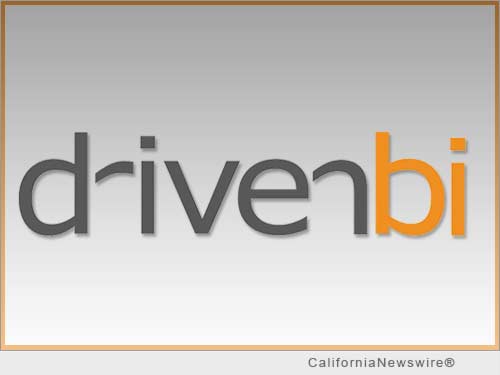 PASADENA, Calif. /California Newswire/ — Polonious Investigations Management Systems, the premier provider of special investigative unit (SIU) and investigation management systems for the insurance and investigation industries, announced its partnership with DrivenBI, the leading provider of cloud based self-service analysis platforms, empowering Polonious customers to create their own analysis in entirely new ways.
This partnership perfectly reflects Polonious' philosophy of introducing continual enhancements to their product offerings that go beyond current demand and into the realm of anticipated gains in process improvements.
Polonious was looking to enhance their product through advanced reporting and dashboard capabilities, providing their customers with affordable, self-service analysis to handle their complex and dynamic reporting needs that would also, like the core Polonious Product, allow them to be self-sufficient over the long haul. Now, everything from operations to financial to client reporting can be enhanced through the use of SRK from DrivenBI.
Comments on the News:
"Data analysis has become an important part of our customer's ability to communicate with their internal and external clients, management teams and employees, and allows managers and directors the opportunity to make sound business decisions," explained Rick Shepherd, President of Polonious Investigations Management Systems – North America. "By partnering with DrivenBI, we are putting the power of self-service data analysis into our customers' hands."
"We are excited to partner with Polonious and to offer DrivenBI's innovative self-service analysis platform, SRK, to their customers. Data analysis is often done with spreadsheets or complex BI tools, neither offering the flexibility of making changes, consistency in logic, accuracy in results, and actionable sharing that business users want to make decisions in real time," commented Ben Tai, CEO and founder of DrivenBI. "We believe that SRK's innovative approach delivers what today's business users demand."
About Polonious Investigations Management Systems:
Polonious Investigations Management Systems (Polonious) was established in 2004 by Alastair Steel and Stuart Guthrie, together with more than five decades of experience in software design and development, process improvement, law enforcement and insurance fraud investigations. Polonious Investigation Management System (PIMS) was created to meet a need for software solutions focused on case and incident management in the insurance and investigation industries.
Since 2004, PIMS has been implemented in over 50 organizations around the globe with varied business processes and requirements from large insurance carriers to small forensic teams. Polonious Investigations Management Systems global headquarters is located in Sydney, Australia and operates a North American Headquarters in Palm Beach, Fla.
For more information about Polonious, please contact Gary LaFond, VP of Sales & Marketing at gary.lafond@polonious-systems.com or visit the company website at http://www.investigation-management.com/ .
About DrivenBI:
DrivenBI was founded in 2006, and is headquartered in Pasadena, Calif. DrivenBI is a rapidly growing software company specializing in both cloud and on premise BI platform solutions, operating both in U.S. and Asia, with more than 200 customers worldwide. SRK is a breakthrough product offering Self-Service BI platform as an alternative to complex IT centric BI tools and Spreadsheets.
SRK is highly competitive with its innovative business user centric BI infrastructure, removing the requirements for ETL, Data Warehouse and Programming. SRK offers superior performance, and minimal IT dependency for set up and use.
For more information, please contact Kathleen Douglas, VP of Sales & Marketing at kdouglas@drivenbi.com or visit the company website at http://www.drivenbi.com/ .
VIDEO:

Copyright © 2014 CaliforniaNewswire® and Neotrope®. California Newswire is a publication of the Neotrope News Network and a U.S. reg. TM of Neotrope.