SACRAMENTO, Calif. /California Newswire/ — Today, Calif. Governor Brown released his proposal for the 2017-18 budget. Assemblymembers Raul Bocanegra, Sabrina Cervantes, and Kevin McCarty issued statements. As anticipated, the governor introduced a fiscally-conservative budget that forecasts lower revenues due to uncertainty at the national level. Many of California's main revenue streams, such as the Capital Gains Tax, are tied to Wall Street's performance, and it remains uncertain that California will continue to receive program funding from a Republican-controlled Congress.
Several notable Democratic members of the state assembly had statements in regard to the proposed budget announcement: (in no specific order)
Assemblyman Raul Bocanegra Reacts to Governor Brown's Budget Proposal
"I applaud Governor Brown for showing a tremendous amount of restraint in his proposed budget, while continuing to focus on many of the state's most pressing needs, including education and infrastructure," said Assemblyman Raul Bocanegra (D-Los Angeles).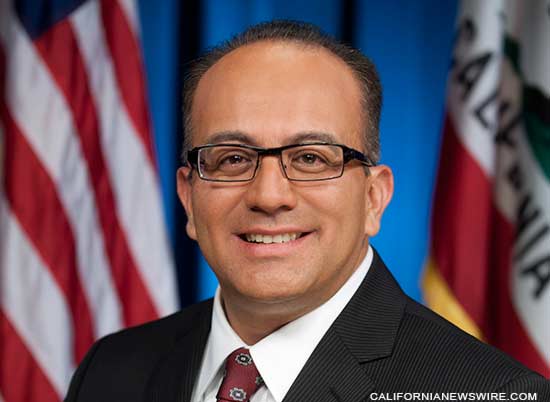 "While I believe it is critical that we continue to balance the budget and pad the rainy-day reserve, we must make smart investments to grow our economy, create jobs, train our workforce, and improve the quality of life for future generations. I look forward to working with our leadership in the Assembly and in the Senate to ensure that Californians continue receiving vital services, such as health care and IHSS, are able to afford to attend a CSU or a UC, and that key infrastructure projects be funded."
Raul Bocanegra is the Democratic Majority Whip in the California State Assembly. He represents the 39th Assembly District, which includes the Los Angeles communities of Arleta, Granada Hills, Lakeview Terrace, Mission Hills, North Hollywood, Pacoima, Shadow Hills, Sun Valley, Sunland-Tujunga, Sylmar and the City of San Fernando.
Cervantes Statement on the Governor's Proposed State Budget
Assemblymember Sabrina Cervantes (D-Corona) issued the following statement today following Governor Jerry Brown's press conference, in which he issued his proposed state budget to the California Legislature: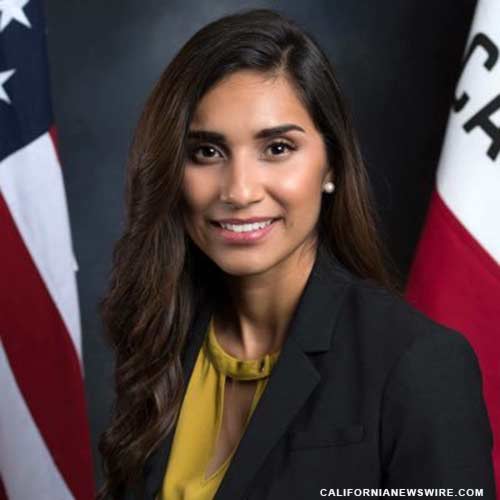 "I applaud Governor Brown for his fiscal prudence in this year's proposed state budget. I look forward to working with his Administration, and my legislative colleagues, in ensuring that the final state budget provides the 60th Assembly District with the financial resources our communities need to keep our neighborhoods safe and provide access to higher education for our students."
Sabrina Cervantes represents the 60th District in the California State Assembly, which encompasses the communities of Corona, Eastvale, Jurupa Valley, Norco, and a portion of the City of Riverside.
Assemblymember Kevin McCarty Releases Statement in Response to Governor Brown's Budget Proposal
Assemblymember Kevin McCarty (D-Sacramento), Chair of the Assembly Budget Subcommittee on Education Finance released the following statement in response to Governor Jerry Brown's proposed 2017-18 state budget.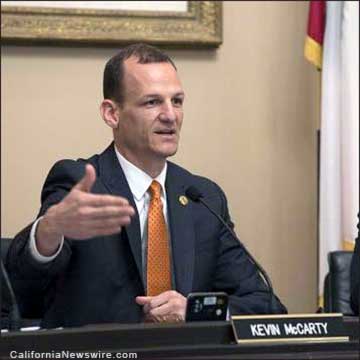 "Governor Brown's cautious budget proposal makes modest increases in P-14 education spending and furthers the Legislature's commitment to increase enrollment and affordability at our higher education institutions," said Assemblymember McCarty. "As Chair of the Assembly Budget Subcommittee on Education Finance, I will be focused on our efforts to fully fund our K-12 schools, build and diversify our education workforce and prioritize California student enrollment in the Community College, CSU and UC systems."
"There are areas of the proposed education budget that do cause me concern," continued McCarty. "The Governor's proposed suspension of increased funding for preschool, childcare and other early childhood education programs and the elimination of the Middle Class Scholarship Program will hurt middle class families. This is not a time to eliminate important programs that lift up the middle class. Instead, we need to be advocating for these programs and others that are critical to helping California build a strong, sustainable and globally competitive workforce. I look forward to working with my legislative colleagues and the public in the coming months to craft a fiscally responsible budget that affirms our commitment to public education, quality early education and access to affordable higher education for all Californians."
Governor Brown's $179.5 billion budget includes proposed K-12 spending of $52.3 billion and proposed higher education spending of $15 billion in 2017-18.
Kevin McCarty represents California's 7th Assembly District, which include the cities and communities of Antelope, Elverta, North Highlands, Rio Linda, Sacramento and West Sacramento.
---
A summary of Governor Brown's full budget proposal can be viewed here: http://ebudget.ca.gov/FullBudgetSummary.pdf.