PEARBLOSSOM, Calif. /California Newswire/ — In the scenic hills of Pearblossom, lives a craftswoman named Lynn Hollywood who makes art for horses by creating beautiful, 100-percent Mohair cinches and breast collars at her grassroots company, The Wildflower Ranch.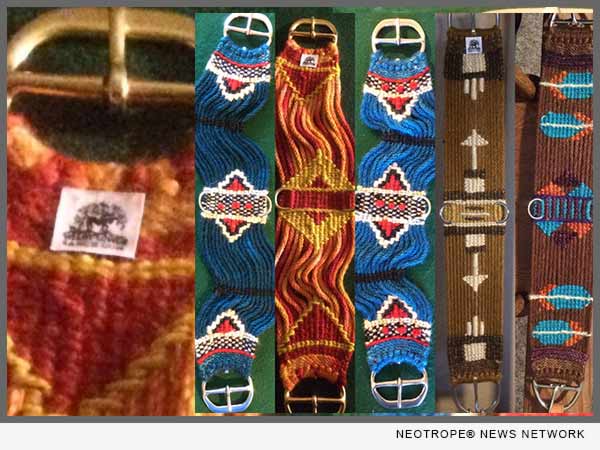 Lynn's studio is situated on her 5 acre ranch. The spectacular views from the hilltop and her herd of three horses and a burro are a constant source of inspiration.
Lynn says, "My cinches are created with the comfort of your horse in mind. I take what others call tack and make it beautiful, functional art."
Lynn has an extensive background in the veterinary field and keeps the horses' well-being in mind.
"Mohair wicks away moisture and keeps your horse dry, preventing skin problems that other commonly used synthetic materials can cause. My mohair is hand dyed and woven into functional art," Lynn said.
Cinches are not the only thing available from Lynn's company, The Wildflower Ranch: Mohair Cinches, beautiful 100-percent silk Wild Rags and custom made mohair guitar straps are now part of her growing line.
A portion of every sale is donated to Wild Horse Ranch in Palmdale, Calif., operated by Kate LaCroix.
Learn more at: http://www.thewildflowerranch.com/ or call Lynn Anne Hollywood at (661) 576-2358.
News Source: The Wildflower Ranch