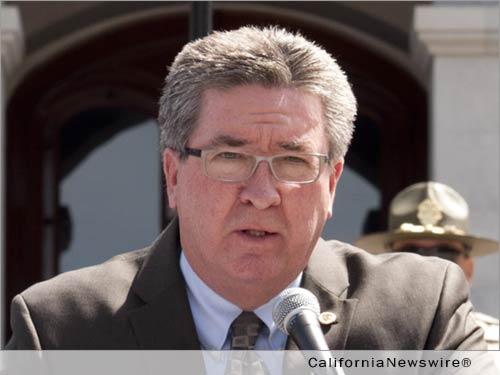 SACRAMENTO, Calif. /California Newswire/ — Today, Calif. Assemblyman Ken Cooley (D-Rancho Cordova) announced that his bill to improve access to vision care for adults – AB 1877 – is headed to a final Senate vote. Currently, Covered California health insurance plans offer vision care only to children under the Affordable Care Act, leaving adult consumers without vision care coverage. If signed by the Governor, AB 1877 will create the California Vision Care Access Council which will create a website to help consumers compare adult vision plans. The Council and website will be funded solely by vision health care plans that voluntarily participate.
"AB 1877 helps deliver access to vision care for adults who are signing up with Covered California," said Cooley. "A lack of vision coverage is a serious gap in the new health care plans – this takes us one step further in providing complete health care coverage for Californians, and will give thousands of adults the opportunity to access necessary vision care."
Upon finishing applications for Covered California coverage, applicants will be asked if they are interested in vision coverage for adults. They will then be routed to an external website where they will access information on providers and purchase options.
"Good vision is essential to performing most jobs, and doing everyday tasks like driving and reading. In most cases, it's just as important as using our hands and feet," said Cooley. "Providing this coverage and giving people their sight back needs to be a priority if we want to give all Californians the opportunity to succeed and live a healthy life."
According to a 2012 survey by the Centers for Disease Control and Prevention, 20 million U.S. adults are estimated to have problems with their vision. 14 percent of surveyed adults in low-income families reported having vision problems. More than 56 percent of surveyed adults with vision problems reported being unemployed.
Assemblyman Ken Cooley represents the 8th Assembly District which includes the communities of Arden-Arcade, Carmichael, Citrus Heights, Rancho Cordova, Rancho Murieta, Rosemont, Wilton and other portions of unincorporated Sacramento County.

EDITORIAL NOTE: content based on press release as provided by the office of Mr. Cooley.