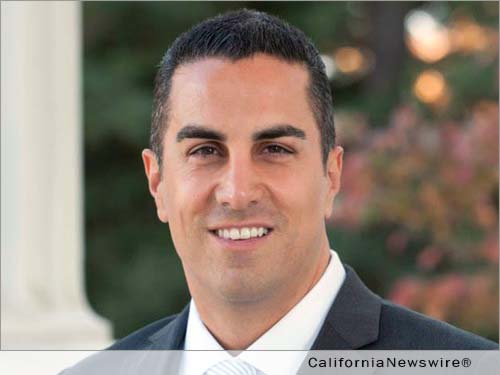 SACRAMENTO, Calif. /California Newswire/ — In 2012, when Assemblyman Mike Gatto (D-Los Angeles) introduced AB 1658 and created the California Legacy License Plate Program, he wanted to do something nice for those who preserve California's classic-car heritage. Such enthusiasts often view Sacramento as the source of pesky regulations. But even peskier is the fact that after completing a full restoration of that classic Mustang, a car owner had to affix a seven-digit, bright-white, out-of-period license plate on it. That changed this week.
Monday, the DMV announced that California's historic black plates with yellow lettering are headed to the presses, and will soon return to California's roadways. Gatto's AB 1658 of 2012, the California Legacy License Plate Program, had instructed the DMV to reissue iconic plates from California's past. According to the DMV, the black plates, which were originally issued from 1963-1969, were among the fastest specialty plates ever to achieve the 7,500 applications necessary to be issued. The Department has therefore begun preparing for the issuance of the plates and expects to begin sending them in the months ahead to those who pre-ordered.
"California motorists are excited about classic license plates," said Gatto. "Aside from not salting our roads, California doesn't often do much for automobile enthusiasts. This is an easy way for the state to enable everyone from the backyard restorer, to the nostalgic, to the purchaser of a retro-styled automobile to add that extra bit of detail for those of us who appreciate the classic era of automobile design."
In addition to the black plates with yellow lettering, the Legacy License Plate Program also offers yellow plates with black lettering and blue plates with yellow lettering. The application for all three classic plates can be found here: http://apps.dmv.ca.gov/forms/reg/reg17L.pdf
Mike Gatto is the Chairman of the Appropriations Committee in the California State Assembly. He represents Burbank, Glendale, La Cañada Flintridge, La Crescenta, Montrose, and the Los Angeles neighborhoods of Atwater Village, East Hollywood, Franklin Hills, Hollywood Hills, Los Feliz, and Silver Lake.