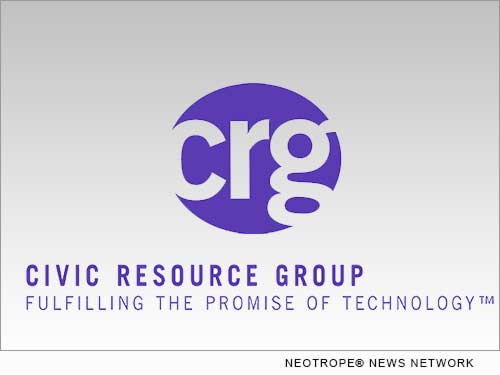 LOS ANGELES, Calif. /California Newswire/ — Civic Resource Group International (CRG) is pleased to announce its designation as an APN Technology Partner in the AWS Partner Network (APN), a program which provides technical, business, and marketing support and provides a way for customers to identify partners with proven experience on AWS.
As an APN Technology Partner, CRG's team now has better access to tools, training, and support that will enable CRG to deliver enhanced solutions on AWS more efficiently. CRG has expanded its award-winning CivicConnect(TM) Platform solution to extend CRG's Managed Hosting Service to support AWS. The offering, a comprehensive Cloud hosting program, features robust back-up systems with the performance and availability meeting and exceeding the standards expected by today's tech-savvy customer base.
CRG's Managed Hosting on AWS offers public sector organizations a variety of turnkey solutions to manage the complex infrastructure required for delivering cutting edge applications both in hybrid architecture and on-premise environments. While ensuring a highly secure Cloud hosting environment, CRG's Managed Application service plan includes complete service management capabilities and fully staffed 24/7 technical customer support team and premier customer service.
CRG's flagship product CivicConnect(TM), a one-of-a-kind fully integrated Mobile/Cloud/Data First Platform is delivered in a SaaS model (Software as a Service) for the broad public sector. CivicConnect(TM) combined with CRG's business-specific line of products such as CivicConnect(TM) Smart City, CivicConnect(TM) Travel Relationship Management (TRM), CivicConnect(TM) Water and CivicConnect(TM) Community was developed to address changing public sector needs resulting from the massive move to the Cloud.
"Civic Resource Group is leading the digital transformation of the Public Sector, and we are seeking to work with only the best Cloud, mobile and data providers available. AWS is at the forefront of the massive move to the Cloud globally, and we are excited to join the APN," says Gregory G. Curtin Ph.D., CRG's Founder and CEO.
About Civic Resource Group (CRG):
Civic Resource Group International is one of the world's leading providers of digital government solutions. The Company provides highly secure Mobile/Cloud/Data First solutions that touch every facet of citizen's lives. Since 2000, CRG has been "Fulfilling the promise of technology" for clients in the broad public sector, helping them to harness digital advances to effectively connect with their target audiences.
By leveraging the award-winning CivicConnect(TM) Mobile/Cloud/Data First platform and deep domain expertise, CRG has delivered impactful, engaging and cutting-edge solutions that facilitate openness, transparency, safety and efficient service delivery for external and internal users alike.
CRG is a new breed of Company with a new approach, blending the best of technology, design and communications in the digital age to support Sustainable Communities, Efficient Public Services, Engaged Citizens and Overall Better Quality of Life.
Visit the company's website at http://www.civicresource.com/ .
For questions or comments regarding the above news announcement, contact the company/organization(s) mentioned in the text, and not this website.
Copyright © 2015 CaliforniaNewswire® and Neotrope®. California Newswire is a publication of the Neotrope News Network and a U.S. reg. TM of Neotrope.