IRVINE, Calif. /California Newswire/ — 5 BARS(R), a premier provider of wireless master plans and marketing agreements for cities and municipalities across the United States, announced today an agreement to develop a Wireless Master Plan for the City of Twentynine Palms. 5 Bars has entered into an agreement to deliver a Wireless Master Plan to the City of Twentynine Palms and to begin wireless marketing and management services of the City of Twentynine Palms' assets.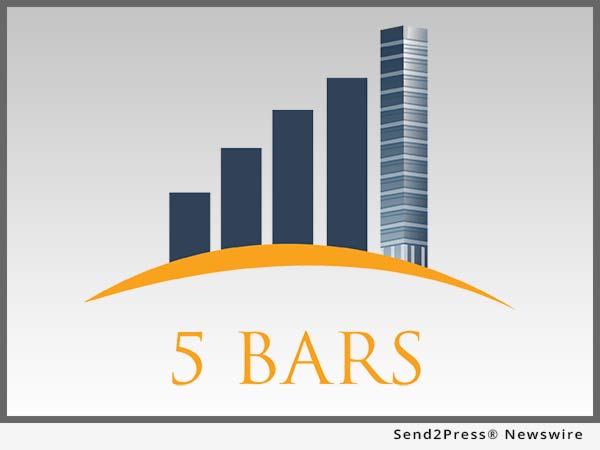 When fully implemented, this plan will enhance the ability for all citizens to publicly access high speed wireless connectivity throughout the city. The comprehensive program encompasses intelligent infrastructure technologies, smart city initiatives and 5G wireless planning.
"This program supports the city's wireless strategy and puts us in the driver's seat for the migration toward advanced wireless technologies," said Frank J. Luckino, City Manager, City of Twentynine Palms.
"We are excited to be working with the city's progressive leadership and contributing technology and smart infrastructure planning that will positively impact its citizens for many years to come," said Greg Steininger, National Vice President of 5 Bars. "Connectivity is the backbone of a progressive city economy, and master planning such as this creates a smart network, integrated technology and a holistic wireless ecosystem that works to improve quality of life and economic sustainability."
About 5 Bars:
5 Bars is an Irvine, California, privately held premier provider of Wireless Master Plans for Counties, Cities and Large Scale Venues developing comprehensive wireless strategies through a unique holistic view of all assets, coverage and capacity. 5 Bars offers fully managed wireless solutions, network development, ownership and end-to-end management delivering commercial indoor and outdoor distributed antenna systems (DAS), carrier-grade Wi-Fi networks, and small cell systems on behalf of properties and service providers.
For more information, visit www.5bars.com
About Twentynine Palms:
The City of Twentynine Palms is the home of Joshua Tree National Park Headquarters and Main Park Entrance (aka the North Entrance) and proud host of the Marine Corps Air Ground Combat Center, the world's largest Marine Corps training base. The City is renowned for its world class murals and artists, supportive business climate, pristine air, beautiful natural surroundings, desert and mountain vistas, and friendly family lifestyle. Beyond the last of the traffic lights, we are the gateway to the Mojave Desert, Joshua Tree National Park, the Mojave National Preserve, and the great California Outback. Enjoy our website, but we also invite you to experience the history, culture, lustrous starlit skies, breath-taking sunsets and sunrises in person.
For more information, visit http://www.ci.twentynine-palms.ca.us