EL MONTE, Calif. /California Newswire/ — The El Monte City Council unanimously appointed Alex Hamilton as the City Manager Tuesday, January 23. Mr. Hamilton has been serving as El Monte's Assistant City Manager since 2015. As a public servant, Mr. Hamilton has over 25-years' experience working in federal and local government. He began his career in the U.S Army Corp of Engineers in the Environmental Resources Branch.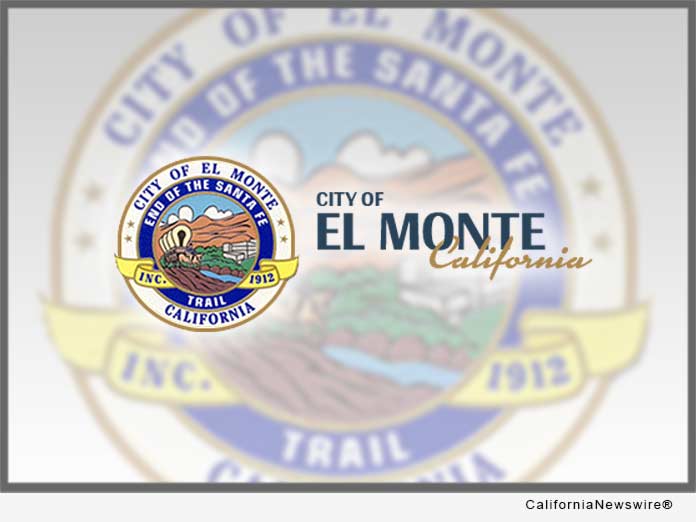 "Alex Hamilton has been an effective Assistant City Manager since he started working for our City," said El Monte Mayor Andre Quintero. "The City has been building momentum for many years and his leadership and steady hand will allow us to maintain continuity and continue building the future."
"Alex Hamilton is a seasoned public servant," said Mayor Pro Tem Juventino "J" Gomez. "With his experience leading local government, we will maintain the City's drumbeat of success."
Mr. Hamilton's tenure in local government includes serving the cities of Los Angeles, Norwalk, Glendale, Commerce, Montebello, and most currently El Monte. Within local government, Mr. Hamilton has worked in diverse areas, including planning, economic development and city administration.
"Throughout his tenure as Assistant City Manager, Alex has shown a diverse skillset that makes him an effective leader," said Councilmember Norma Macias. "I look forward to this chapter of El Monte's leadership and the successes to come."
As Assistant City Manager for El Monte, Mr. Hamilton directed the development of the City's Economic Development Plan, adopted by the City Council in 2017. The Economic Development Plan serves as a roadmap for development in the City. Mr. Hamilton also facilitated the creation of the City's Strategic Goals and Objectives, adopted by the City Council in 2016.
"Alex has demonstrated a strong commitment to the City and its residents," said Councilmember Victoria Martinez. "With his guidance, we will continue bringing projects and programs that best serve our community."
Mr. Hamilton holds a Bachelor of Arts in Geography from the California State University, Los Angeles.
"Two years ago, Alex Hamilton joined the City of El Monte as Assistant City Manager and he has been a part of the integral growth of the City," said Councilmember Jerry Velasco. "Today, his dedication and commitment has earned him the position of the City of El Monte's new City Manager. Working together, we will ensure El Monte continues to move forward."
The City of El Monte, located in Southern California, is committed to improving the quality of life for its citizens and strives to provide its community personalized service, uncompromising commitment, and individualized accountability. For information on the City of El Monte, please call 626-580-2001 or visit www.elmonteca.gov.