SAN DIEGO, Calif. /California Newswire/ — Mortgage Capital Trading, Inc. (MCT), an industry leading hedge advisor and developer of MCTlive!(TM), the award-winning secondary marketing software suite, announced that its chief administrative officer, Chris Anderson, has been named to HousingWire's inaugural Insider Awards list. The new list is designed to honor unsung heroes who are the cornerstone of every great company, whether in lending, servicing, investing or real estate.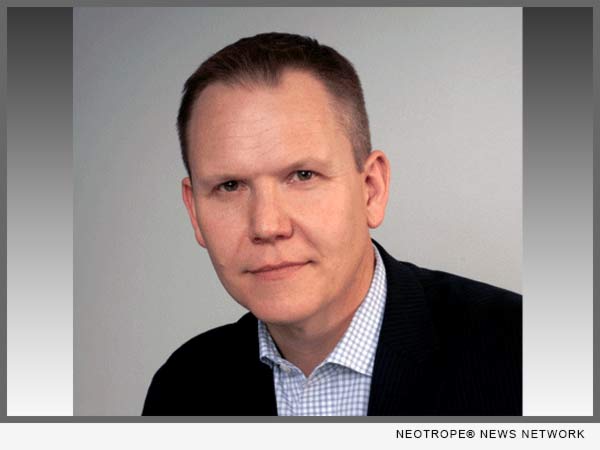 The list is comprised of 26 winners from across the country who were selected by HousingWire's editorial staff based on contributions to their company's success in the last 12 months. The deciding factor to earn a spot on the list was not the winners' job title, but the way they performed that job.
"These winners are often a company's best-kept secret," said HousingWire Magazine Editor Sarah Wheeler. "Everyone within their company knows they are doing incredible work and we want to recognize the excellence they provide in a larger platform."
Those who made the list have a reputation for going above and beyond their assigned roles to help out their colleagues, their companies and their clients. They are company insiders who get things done and are known by the organizations they interact with as a professional who makes things happen in their department or division.
"I'm flattered to have been named to the 2016 Insiders list by HousingWire's editorial staff, but this award is really just a reflection of the dedication, drive and hard work that my teams deliver every day to continually grow and move MCT forward," stated Anderson. "I am grateful to be part of a company that fosters a collaborative, service-oriented, team environment that allows us to provide exceptional service to our clients while challenging and supporting our employees."
Notable is that MCT has been named Best Places to Work five years in a row, designated to the Workplace Excellence list, honored as one of the Healthiest Companies to work for, and boasts nearly a 100 percent employee retention rate. MCT has been experiencing significant growth, appearing on the Inc. 500/5000 list six years in a row, expanding offices, adding new employees, launching award-winning technology, and building its business into one of the most respected capital markets hedging and risk management advisory services firm in the mortgage industry.
"This year we launched HW Insiders to recognize the lesser-known, but no less important, stars of the mortgage finance industry," said HousingWire Editor-in-Chief Jacob Gaffney. "This list is one of a kind, bringing in talented individuals from across the entire housing economy. Prepare to be impressed."
About MCT:
Mortgage Capital Trading, Inc. (MCT) is a capital markets-focused risk management and advisory services company providing independent analysis, training, hedging strategy and loan sale execution support to clients engaged in the secondary mortgage market. Founded in San Diego, California in May 2001, the company has expanded to include field sales and support offices in Philadelphia, Dallas, San Francisco and Charlotte. MCT is a recognized leader in the industry and currently supports more than 150 clients on the HALO (Hedging And Loan sales Optimization) Program. The company also develops and supports MCTlive!(TM), an award-winning real-time, trading and best-execution secondary marketing platform. MCT's LockCentral(TM) is the industry's largest outsourced centralized lock desk service. For more information, please visit www.mct-trading.com or call (619) 543-5111.
About HousingWire:
HousingWire is the leading independent source for news, commentary and analysis covering the entire mortgage banking and financial markets. Staffed by a core team of experienced journalists and editors, HousingWire delivers breaking news and opinions on U.S. housing and mortgage finance. HousingWire.com has a well-developed reputation for delivering today the news other trade outlets will be reporting on tomorrow – and our readers value the information they get from www.HousingWire.com first.