LOS ANGELES, Calif. /California Newswire/ — On Tuesday December 4, at the California Endowment in historic downtown Los Angeles, California Safe Schools' (CSS), a children's environmental health and environmental justice coalition, held "Your Life is Now" an Environmental Health, Safety & Enforcement Forum celebrating CSS's 20th Anniversary and honoring individuals who have made our world a much better place. The event attended by 300 invited guests, included students, parents, community members, celebrated medical and scientific experts, elected officials, regulatory and enforcement agencies, environmentalists, and members of the public.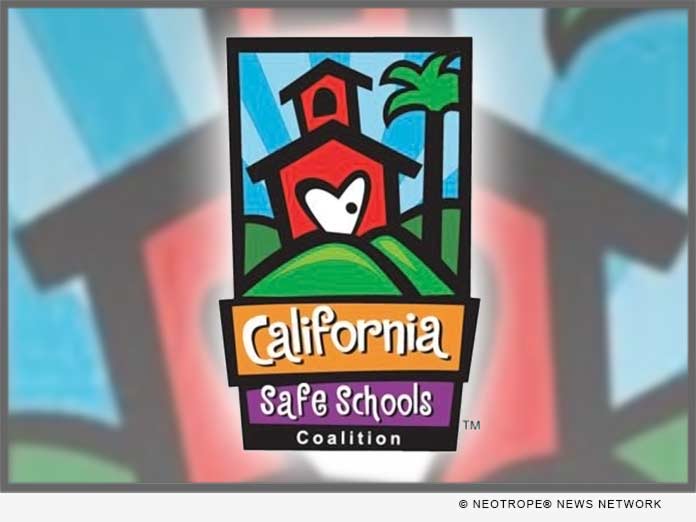 California Safe Schools is most well known for partnering in 1998 with the Los Angeles Unified School District (LAUSD), the 2nd largest school district in the nation which spans 28 cities, 710 miles and more than 1000 sites, to create the most stringent pest management policy in the nation for schools. The policy embraces the Precautionary Principle and Right to Know, and has banned Round up for more than 20 years. The success of the policy led to the California's Healthy Schools Act and AB405 (Montanez) sponsored by California Safe Schools, signed by Governor Schwarzenegger which prohibits experimental pesticides whose health effects are unknown in California schools.
Every year, "Your Life is Now" honors community leaders that have made the world a safer place for us all. This year four exceptional individuals were honored.
2018 Honorees
Julie Korenstein, former Los Angeles Unified School District Board Member
Angelo Bellomo, Deputy Director of Health Protection, Los Angeles County Department of Public Health
Mary Cordaro, Environmental Health Consultant at Mary Cordaro,Inc.
Daniella Flores, 12-year old engineering student on Mulholland Middle School's winning Robotic team
"Your Life is Now" distinguished speakers who shared their expertise included:
Kevin Olp, Manager, Environmental Justice Task Force, California Environmental Protection Agency
Joe Lyou, President CEO Coalition for Clean Air & and South Coast Air Quality Management District Boardmember
Amy Kyle, former School of Public Health Berkeley Professor & children's health champion
Sandra Schubert, Principal/Counsel, Schubert Legal Strategies
Jessica Brown, Los Angeles City Attorney
Steven Leonido John, Region IX United States Environmental Protection Agency
John Fentis, California District Attorneys Association
Evelyn Cortez-Davis, Los Angeles Department of Water and Power
Cathie Ann Lippman, Physician – Lippman Center for Optimal Health
Donna Inglima, Director of Youth Theatre, Laguna Playhouse
Jill Getto Lee, RIE Associate.
"Students had the opportunity to hear about the work being done to keep their schools safe, and environmental justice advocates got to meet with the future leaders of the movement," said Caroline Orija, Environmental Justice Advocate.
"The event was amazing! It was great to see all the kids participate in the discussions and ask important questions about our environment and how they can help. Every speaker has done so much to help our planet, and I know this inspired me to do all I can and I think it inspired all the other kids too." said 13 year old Daniel Randall.
While CSS' efforts began with school pesticide use, the organization's focus quickly expanded to include other environmental issues that impact the health of children and their communities: chrome plating, cell towers, auto body facilities, tire crumb, groundwater contamination, vapor intrusion, medical and chemical distribution facilities, and childhood cancer clusters.
In closing remarks, Robina Suwol, CSS Executive Director and Founder, added, "The solution to the environmental challenges facing us can only be found if we actively work collaboratively with diverse partners. We have come a long way in the past 20 years, but our work is just beginning."
The Bakers Jazz Trio comprised of exceptionally talented musicians Nicholas Baker, Ben Finley and Hank Mehren serenaded guests during the Patina catered luncheon.
"Your Life is Now" was sponsored by the California Environmental Protection Agency, South Coast Air Quality Management District, Metropolitan Water District, California Endowment, Los Angeles Department of Water and Power, Galpin Ford, and Udi's Healthy Foods.
LEARN MORE AT: http://www.calisafe.org/