MENIFEE, Calif. — Habit Braker Enterprises Inc., a privately held California corporation, has developed a new and highly effective way to help everyone make it to their healthy goals! Using short, healthy issue specific messages, that last only between seconds and about a minute, that have been developed to be placed into portable audio devices such as cell phones, iPods, MP3 players or used in CD players, consumers can now stick with difficult healthy commitments through every difficult commitment challenge 24 hours a day, instantly and privately and really beat the odds. This is not a subliminal or hypnotic suggestions system but real help!
Up to now and before the Habit Braker system, everyone who wanted to succeed at difficult healthy commitment challenges were left mostly on their own, or even entirely on their own, to make it through all of the challenges to that commitment.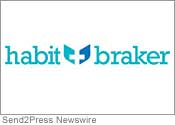 That was true even in the face of otherwise dismal results using all methods available prescriptive or otherwise, including a current 95%-96% failure rate for smokers who want to quit smoking, a fact supported by the American Lung Association, the American Cancer Society and the U.K. Center for Clinical Excellence and the statistic that represents 75% of all Americans are currently considered medically overweight.
By thinking outside of the box Habit Braker Enterprises Inc. has married today's technology with very real help which has resulted in a system that is now providing a real helpful solution for healthy commitments to quit smoking, to lose weight through any reduced calorie diet, and to maintain a regular exercise commitment. In fact, our success rate stands at 99% -100% on all users self reports to date. Habit Braker plans to develop more systems for other healthy commitments in the very near future to bring this incredibly helpful tool to everyone with difficult commitment issues.
Habit Braker Enterprises Inc.'s new way to help everyone has already helped hundreds from all over the USA, Canada, Australia and the U.K. to change their health and save their lives over the past year.
Help us help everyone by helping us get the word out so more people have the chance to change their health and save their life with this U.S. patent pending system #11770472!
More information: http://www.habitbraker.com .
[tags]Habit Braker Enterprises Inc, healthy goals, portable audio devices, healthy commitment challenges[/tags]