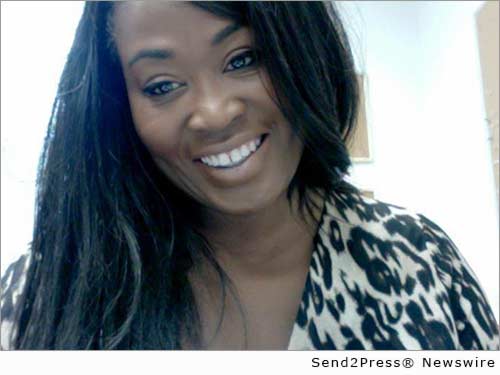 BURBANK, Calif. /California Newswire/ — Casting is the backbone of all great reality shows and veteran TV casting agent Jacqui Pitman knows casting. She is a true behind-the-scenes powerhouse when it comes to finding the perfect people for the perfect parts. Her agency, Pitman Casting, is a full service, reality television casting company that has provided talent for some of TV's hottest shows.
Now the veteran casting director is on the search for reality TV's next "It" couple as she hopes to find an upscale, single African American woman who has a boyfriend that her family does not approve of.
She has managed casting for numerous shows including Syfy's "Face Off," Spike's "Framework," "Bravo's "Who Wants to be a Supermodel?," Discovery's "Dual Survival" and the CW's "Plain Jane."
The selected couple have only until Friday, March 13, 2015 at 12 noon PDT (3 p.m. EDT) to be considered and will need to forward their name, family photos and a brief description of their fabulous, but not so fabulous life to TVShow@pitmancasting.com or call 818-666-3606 for further information. The chosen couple will be the stars of their own reality show on a major cable network.
"We are looking for drama, yes, but also an element of social class and sophistication. Our ideal candidate is a Black woman who is more successful than her mate, and her family disapproves. The docu-series will follow her exploits in love, life and business," explains Pitman.
Jacqui Pitman has been casting successful television shows since the late '80's when she first began her career on the hit dating show, "Love Connection" and Fox's hit show "STUDS." She turned TV producer for over 10 years, only to return to casting on the CBS hit show, "Big Brother 2." In 2004, Pitman created and executive produced the MTV hit show "NEXT!" which she takes pride in admitting the inspiration behind that show was her own dating life. In addition to those successes, she developed and co-executive produced ABC's mega hit, "Extreme Makeover."
Jacqui Pitman and her partner, John Kennamann, together oversee the full casting process from development to delivery at Pitman Casting Inc. As a team, they specialize in all things reality including casting the hosts of game and talk shows, booking experts and comedians, docu-soaps, occupational casting, competitive reality shows and more. Pitman and her team of casting producers handle the creative, outreach, interviewing and cast selection while Kennamann and his production team handle all things logistical; such as background checks, applicant releases and agreements, medical and psyche exams and casting finals.
"I'm so excited about this new show and have a really good feeling about it! This will be an excellent opportunity and experience for some lucky woman. Even if the description does not fit someone personally, maybe they know a friend or family member that it does. So let me hear from you soon!" cites Pitman.
Contact Pitman Casting at http://pitmancasting.com/ – via email at TVShow@pitmancasting.com – or call 818-666-3606 for further information.
The deadline is Friday, March 13, 2015 by noon PDT (3 p.m. EDT).
For questions or comments regarding the above news announcement, contact the company/organization(s) mentioned in the text, and not this website.
Copyright © 2015 CaliforniaNewswire® and Neotrope®. California Newswire is a publication of the Neotrope News Network and a U.S. reg. TM of Neotrope.