SAN FRANCISCO, Calif. /California Newswire/ — EPIC Insurance Brokers and Consultants, a retail property, casualty insurance brokerage and employee benefits consultant, announced today that its Managing Principal & Practice Leader – Financial Risk Solutions, Bill Cosgrove will speak at the Cap-Intro West Conference on January 19, 2017 at the Hyatt Regency in San Francisco, Calif. in the Main Hall – Pacific Level.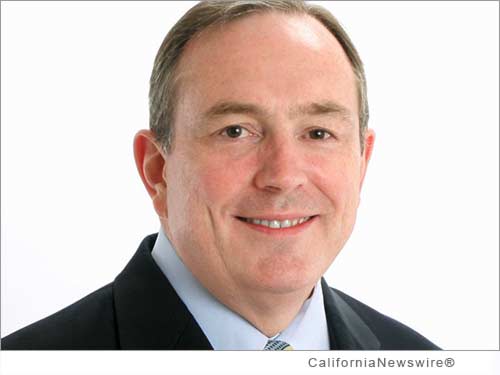 Cap-Intro West, presented by North Street Global, is a 1-on-1 focused event bringing together Private Equity, VC & Hedge Fund managers, institutional allocators, funds of funds, family offices and tactical investors annually in San Francisco. Cap-Intro West also provides leading edge interactive sessions with expert speakers from across the capital markets sharing their views on the most compelling investment opportunities for the coming year and practical workshops dedicated to Fund Marketing and optimizing the capital raising process.
Click here to view the full agenda: http://west.capintroconference.com/.
About Bill Cosgrove, Managing Principal & Practice Leader, Financial Risk Solutions, EPIC:
Bill is a Managing Principal and Practice Leader for the Financial Risk Solutions National Resource Group based in New York. Bill brings 30 years of insurance industry brokerage, underwriting, production, marketing, client service management and executive leadership experience to EPIC.
He is a specialist in the areas of Directors and Officers ("D&O"), Employment Practices Liability ("EPL"), Cyber Risk, Fiduciary Liability, Crime Insurance, Transactional Risk, as well as Trade and Structured Credit. Bill and his team have created several bespoke products for EPIC clients in the areas of Cyber, D&O and EPL, incorporating market-leading policy terms and price metrics.
Bill has worked on several unique projects for Alternative Asset Managers, Investment Advisers, Banks, Broker/Dealers and other financial services companies. Projects included operational and regulatory risk advisory and insurance risk program development.
Before joining EPIC, Bill spent eight years with Willis Group Holdings, where he held various leadership roles in their Financial Institutions practice, most recently as executive vice president, Financial Institutions Group.
Bill also served in director and practice leader positions at Frank Crystal & Company and USI Insurance Holdings, Inc. for six years. Earlier in his career, he was regional underwriting manager at ACE USA, where he was responsible for specialty risk products throughout a sixteen-state region on the East Coast.
Bill earned a Bachelor of Arts Degree in Political Science from Wittenberg University in Springfield, Ohio.
About EPIC:
EPIC is a unique and innovative retail property and casualty and employee benefits insurance brokerage and consulting firm. EPIC has created a values-based, client-focused culture that attracts and retains top talent, fosters employee satisfaction and loyalty and sustains a high level of customer service excellence. EPIC team members have consistently recognized their company as a "Best Place to Work" in multiple regions and as a "Best Place to Work in the Insurance Industry" nationally.
EPIC now has more than 850 team members operating from offices across the U.S., providing Property Casualty, Employee Benefits, Specialty Programs and Private Client solutions to more than 13,000 clients.
With more than $200 million in revenues, EPIC ranks among the top 20 retail insurance brokers in the United States. Backed by the Carlyle Group, the company continues to expand organically and through strategic acquisitions across the country.
For additional information, please visit http://www.epicbrokers.com/.