SAN FRANCISCO, Calif. /California Newswire/ — Nature and technology might not seem like a good fit to some. But everyone needs to get outdoors more, especially kids, say the folks at Parks Forward. Now a new bilingual, mobile, web-based app could be a matchmaker between people and nature. The new CaliParks.org streams gorgeous Instagram pictures from parks, updated daily by the thousands. Offering maps and information too, CaliParks puts all of California's 11,826 local, regional, state, and national parks at users' fingertips.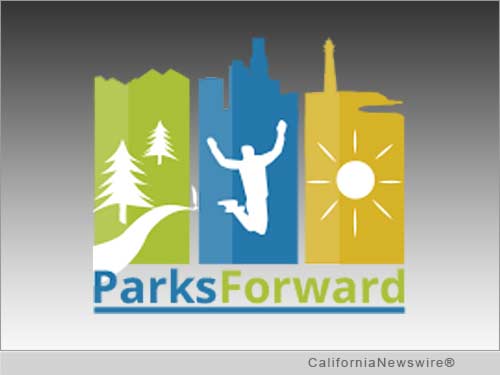 Mapping and data visualization firm Stamen Design created the app and tested it over the past year, using park data from GreenInfo Network and photos from Instagram. A new version is now out—just in time for spring break.
New CaliParks features include:
– Photos: More than 3.5 million geo-located, on-the-spot photos from parks, crowd-sourced from 1.3 million Instagram users, with thousands more being added every day
– Activities: Updated activities that people can enjoy in each park, from hiking to barbecuing
– Maps: Maps with clean, clear design, with directions to parks
– Trail fixes: A new method for expert vetting of crowd-sourced trails in parks and public lands
– Search: Improved search capability to find parks by name, location, activities, and Instagram popularity
– Support for parks: A direct connection to support and volunteer in parks.
"This app shows real people enjoying real parks in real time," said Jon Christensen, a partner at Stamen Design and a professor in the Institute of the Environment and Sustainability at UCLA. "Technology doesn't have to be a barrier to nature—it can be a bridge."
CaliParks was developed for the Parks Forward Commission, set up by Governor Jerry Brown to bring parks in California into the 21st century, with support from the Resources Legacy Fund. Integrating new technology is high on the list of the commission's recommendations.
"This app brings parks to where the people are, especially young people. They're online," said Michael Woo, a Parks Forward Commissioner, dean of the College of Environmental Design at Cal Poly Pomona, and a former Los Angeles City Council member. "In turn, we hope the app will bring people to parks."
Technology is one key to securing the future of California's parks. The commission also identified two other goals that the app helps address: access and equity.
"Research has found that some Californians don't go to parks because they don't think they'll see other people like themselves," Christensen said. "People want to see people like themselves in public spaces to feel welcome. Instagram photos show all kinds of diverse Californians loving nature. And that's an invitation to all Californians to get out and enjoy our parks."
"I enjoy hiking throughout the state, and to have all of California's parks at our fingertips is an incredible resource," said José González, of the bilingual app, which he has used in English and Spanish as a leader of Latino Outdoors. His organization connects Latino families with nature—and posts lots of photos on Instagram too.
"We have such a wonderful variety of parks," added Gonzalez, "and to see the incredible diversity of Californians out enjoying parks through the constantly updated Instagram feed is inspiring."
"We are very excited to be working with CaliParks on this app," said Alexandra Stehl, statewide trails program manager for California State Parks. "By combining our resources with visitors' own knowledge and experience, we can better share California's incredible diversity of public lands and the myriad of ways people can get outside and enjoy them."
The new version of CaliParks also enables users to get involved in supporting and volunteering in parks through a new direct link. "CaliParks is a great resource for discovering all of California's parks, and this new release is a huge improvement," said Caryl Hart, director of Sonoma County Regional Parks, which uses the app to connect to supporters and volunteers.
As more park agencies share more information freely as open data, Stamen Design is exploring opportunities to expand connecting people to parks globally.
"For us it's a passion," said Christensen. "We want to use this technology to help more people get outdoors, see things they've never seen before, and share those experiences. We're looking forward to sharing this California approach with the world."
Learn more about Parks Forward: www.ParksForward.com