SACRAMENTO, Calif. /California Newswire/ — Governor Jerry Brown yesterday signed the 2018-19 Budget Act into law, enacting a responsible, balanced, and on-time budget that includes historic reserves for a rainy day and makes critical investments in the people of California. Working closely with the Legislature, this budget brings together shared priorities of the Assembly, the Senate, and the Governor — easing the homelessness crisis, providing a pathway toward healthcare for all, lifting families out of poverty, record funding for schools, more funding for early education and keeping college affordable for California students.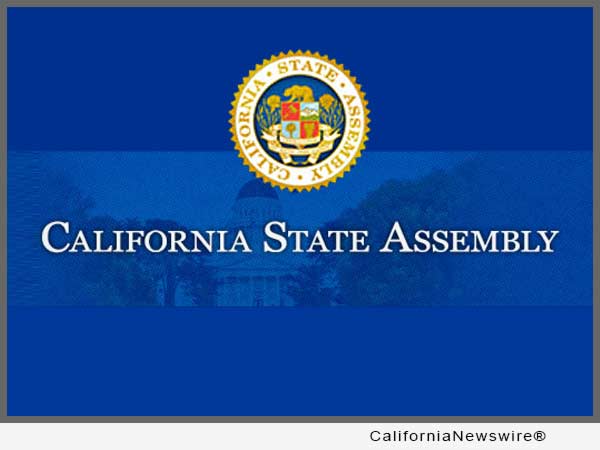 In addition to the historic statewide investments made in this year's budget, the budget also includes many notable wins for the 7th Assembly District and residents across Sacramento and Yolo Counties. These local wins include:
State Capitol Complex – $1.2 Billion
The California State Capitol restoration project will better serve the public by addressing the hazardous conditions of the historic Capitol building, including corroded water pipes, lack of fire sprinklers, not enough fire exits and accessibility challenges for disabled persons. This badly needed renovation will help preserve and maintain the historic and architectural legacy of the historic structure so that the historical integrity and symbolism can be enjoyed by Californians for generations to come. This project will also include construction of two new office buildings adjacent to the State Capitol to further accommodate the needs of the public.
Sacramento Courthouse – $460 Million (one-time)
Newly awarded construction funding will ensure the long-awaited, 18-story building with 53 courthouses in the Downtown Railyards will be completed by 2020. This new courthouse will increase efficiency and decrease court costs and the backlog of cases and ensure all Sacramentans have equal access to justice.
California Indian Heritage Center – $100 Million (one-time)
West Sacramento, the Sacramento region, and California's Native American tribes will benefit from having a vibrant cultural center celebrating Native American history California Indian Heritage Center on a 43-acre riverfront campus in West Sacramento. This $100 million allocation will replace the current State Indian Museum, which was built in 1940 on the grounds of Sutter's Fort State Historic Park. The Department of Parks and Recreation will work with tribal representatives to operate the museum.
Lower American River Parkway – $2 Million (one-time)
Newly allocated funds will further enhance the Lower American River Parkway by funding habitat restoration, ecosystem protection, nature education and infrastructure to support active lifestyles along the parkway. These enhancements will increase safety along the parkway and allow more residents to enjoy this jewel of Sacramento County.
Powerhouse Science Center – $ 7 Million (one-time re-appropriation)
The Powerhouse Science Center is a generational investment in Sacramento that will activate Sacramento's riverfront and highlight the importance of STEM education for young Sacramentans. In partnership with SMUD, this project will inspire the next generation of leaders to learn about science and engineering.
UC Davis Aggie Square Satellite Campus Planning – $2.8 Million (one-time)
The UC Davis Aggie Square satellite campus planning is off and running with an infusion of $2.8 million in state funds. The project is a quadruple win for the State of California, UC Davis, the City of Sacramento and the Stockton Boulevard Corridor. The partnership will allow the University of California to accommodate more students, support small businesses in our community and foster economic development throughout the Sacramento region.
Refugees Career Pathways – $5 Million (one-time)
Sacramento is the #1 resettlement area in the country for refugees and Special Immigrant Visa holders who have assisted the U.S. military in war zones. Many are thriving but there are still challenges. Refugees Career Pathways programs provided by local refugee resettlement organizations will help get these individuals integrated and working in California.
Fighting Homelessness in Sacramento – $18 Million (one-time)
The City of Sacramento and Sacramento County will receive an immediate infusion of badly needed monies that can be used for emergency housing vouchers, rapid rehousing programs for the recently homeless and emergency shelter construction. Short-term investments like these provide immediate relief to communities by getting people off the streets and connected to supportive services. The City of West Sacramento will also receive funding to address homelessness through a multi-million dollar allocation to Yolo County.
Levy Improvements – $195 Million (one-time)
After Hurricane Katrina, the Legislature in 2007 ordered California's urban areas to be protected from a 200-year flood. Levee upgrades and other flood-protection improvements are underway to meet that goal in Sacramento, but they're still years away from completion. Newly allocated state funding for the Natomas Levee Project, the American River Common Features and the West Sacramento Area Flood Control Agency Flood Improvements will go a long way to keep Sacramento safe from flooding.
Cal Expo – $15 Million (one-time)
Newly allocated funding will support much needed upgrades to modernize the aging facility that will benefit the state, the fair and emergency response needs in the greater Sacramento region.
For more information on the 2018-19 Budget Act, please visit: www.ebudget.ca.gov