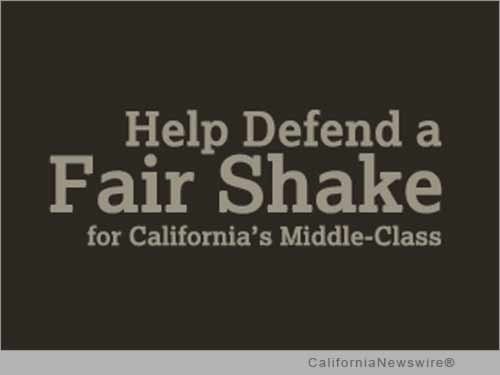 SACRAMENTO, Calif. /California Newswire/ — Today, Californians for Retirement Security, a 1.6 million member coalition of teachers, firefighters, police officers, school employees, and public employee retirees, called on former San Jose Mayor Chuck Reed not to accept a $106,173.50 payment approved by the Legislature to settle a lawsuit with the state. The payment is included in Senate Bill 302 authored by Sen. Ricardo Lara (D-Los Angeles), which is awaiting the Governor's signature.
"Chuck Reed mistakenly talks about saving taxpayers money by eliminating retirement security for millions of Californians yet he cost California taxpayers millions," said the group's chairman, Dave Low. "Once again, taxpayers are on the hook for Reed's political agenda, this time with six-figure payment. If he was sincere about saving taxpayer money, he wouldn't be continually trying to squeeze taxpayers for additional dollars for him and his lawyers."
Low noted the $106,173.50 is more than three times the cost of the average CalPERS pension of approximately $33,408 per year.
Reed's anti-pension efforts already have cost California taxpayers millions of dollars. Reed sued Attorney General Kamala Harris over the title and summary of his failed 2014 failed ballot measure, and appealed the decision, a move that has cost the state hundreds of thousands of dollars in legal fees.
In San Jose, taxpayers have been billed nearly $5 million for Reed's unsuccessful legal attempts to overturn retirement protections for police officers and other public employees in that city.
The latest payment to Reed and his lawyers is the result of a settlement with the state's Fair Political Practices Commission, which found that Reed's pension issues committee had illegally passed $100,000 to another group. The FPPC decided that Reed acted unintentionally, but fined him $1. Rather than pay a $1 fine, Reed fought the state; the state now is paying Reed $106,173.50 to settle the claim.
The Sacramento Bee reported that Reed "chuckled" when asked about the state payment. "I won't close that chapter until I get the money."